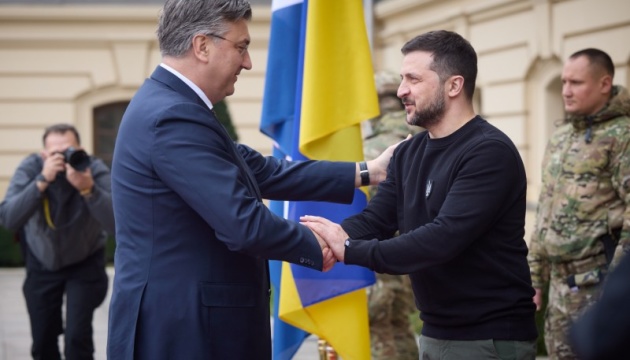 Zelensky meets Croatia PM
President Volodymyr Zelensky on Friday held talks with Prime Minister of the Republic of Croatia, Andrej Plenković, who is visiting Ukraine.
That's according to the President's Office, Ukrinform reports.
At the beginning of the meeting, the Head of State thanked the Prime Minister of Croatia for his visit and participation in the Bucha summit on the anniversary of the liberation of Bucha from the Russian aggressor, the report reads.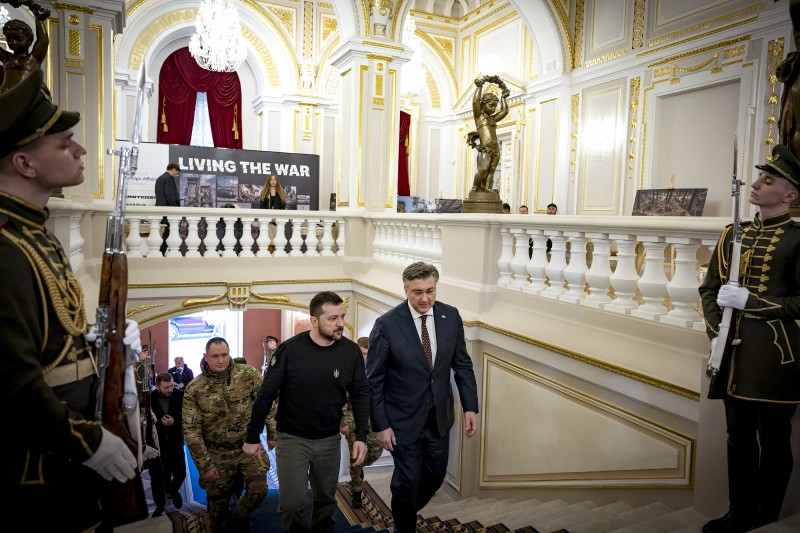 "We are friends, we feel it. It is very important for our people," the president said, noting the high level of bilateral relations between Ukraine and Croatia.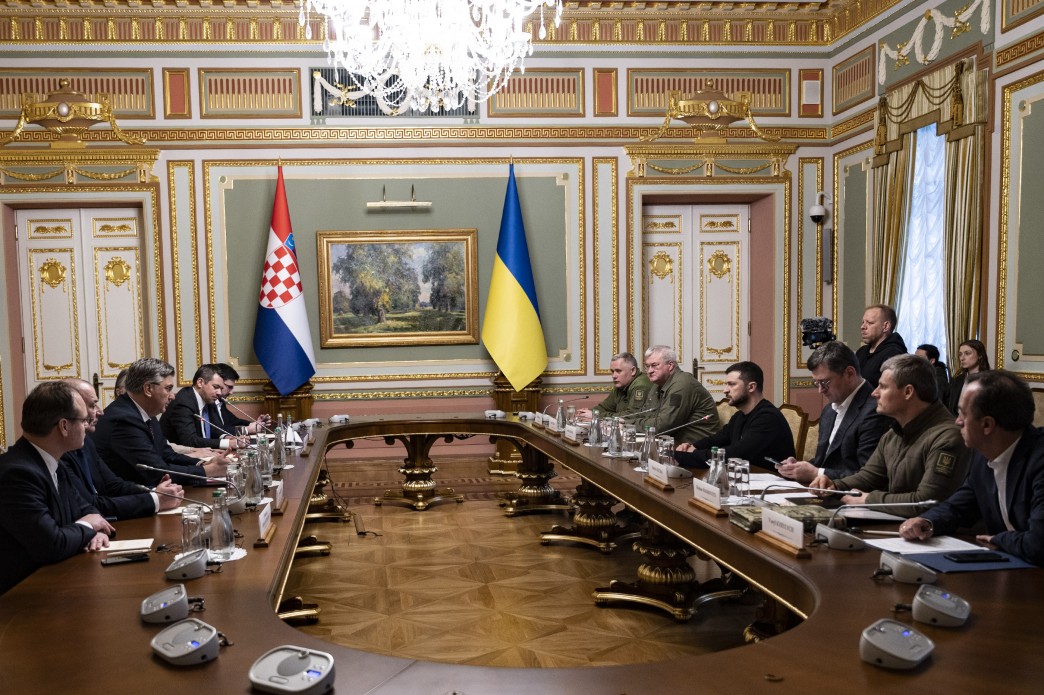 He separately emphasized the unchanging position of the Croatian government regarding the support of Ukraine and its people as they resist Russian aggression.
Zelensky briefed Plenković on the situation at the front, drawing attention to the primary needs of Ukraine's defenders.
The importance of the significant defense assistance provided by Croatia to Ukraine was noted, and the need for its continuation was emphasized.
The parties discussed the issue of increasing pressure on Russia, including sanctions.
Particular attention was paid to further joint work to create a special tribunal to investigate the crime of aggression committed by the Russian Federation against Ukraine.
"For people, justice is very important. Ukrainians lost many relatives and friends over the past year. And it is very important to reach the end and have the results of justice," he said.
Zelensky emphasized the importance of cooperation in matters of recovery and post-war reconstruction of the regions of our state liberated from the aggressor.
Noting Croatia's leadership in humanitarian demining, the president of Ukraine welcomed Zagreb's intention to hold a relevant international donor conference this autumn.
The president of Ukraine and the prime minister of Croatia discussed cooperation on Ukraine's path of European and Euro-Atlantic integration.
Zelensky thanked Croatia for its support in granting Ukraine the EU candidate status and noted the personal role of Plenković in this process.
Earlier today, Croatia PM met with his Ukrainian counterpart Denys Shmyhal, who stated that Croatia's experience in European integration, post-war reconstruction, veteran policy, and mine clearance were extremely valuable for Ukraine.
Earlier, Croatian Defense Minister Mario Banožić said his country, having gained experience in eliminating the consequences of war in its territory, can help Ukraine with humanitarian demining.