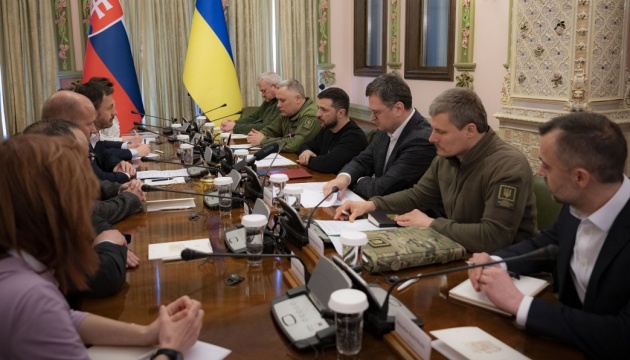 Peace formula and reconstruction: Zelensky meets with Slovakia's prime minister
President of Ukraine Volodymyr Zelensky held a meeting with Prime Minister of Slovakia Eduard Heger who arrived in Ukraine to participate in the Bucha summit.
According to the president's press service, welcoming the head of the Slovak government to Kyiv, Zelensky emphasized that he is always welcome in Ukraine.
"On behalf of our people, I thank you for the support that you, your government and the President of Slovakia, as well as ordinary people have provided to Ukraine during such a difficult and challenging year," the President noted.
During the meeting, Zelensky and Heger discussed in detail the issue of countering Russia's armed aggression against Ukraine and further cooperation between Kyiv and Bratislava both at the bilateral level and on international platforms.
They also exchanged views on topical issues of the European and Euro-Atlantic integration of Ukraine.
The Ukrainian president emphasized that the start of negotiations on Ukraine's accession to the EU will be an important signal of support for Ukrainian society.
"We count on active facilitation from Slovakia on this path," Zelensky said.
In addition, the interlocutors touched upon the issue of Slovakia's involvement in Ukraine's recovery and reconstruction. Zelensky noted that the urgent challenge for Ukraine is the speedy restoration of social infrastructure in the de-occupied territories.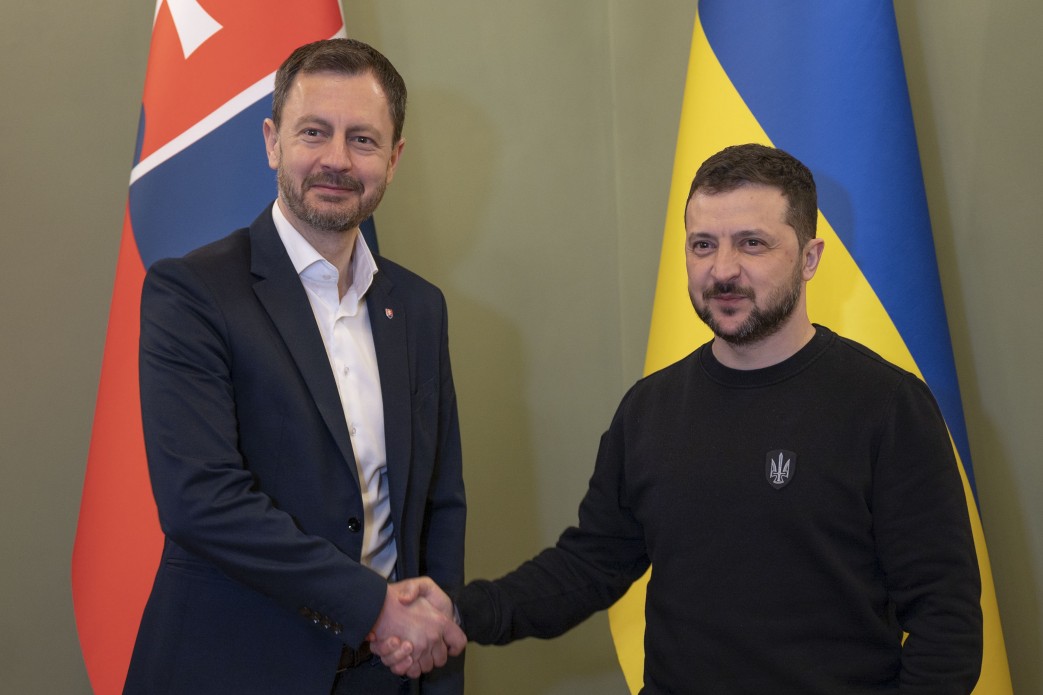 "The reconstruction of kindergartens, schools and medical institutions is important for the return of citizens to the liberated territories," the President emphasized.
In this context, the Head of State thanked Slovakia for providing shelter to Ukrainians fleeing the war.
Zelensky and Heger also discussed the bilateral dialogue measures for the near future.
As reported, on Friday, commemorative events were held in Bucha, Kyiv region, on the first anniversary of the town's liberation from the Russian occupation.
The ceremony was attended by President of Ukraine Volodymyr Zelensky, as well as President of the Republic of Moldova Maia Sandu, Prime Minister of the Slovak Republic Eduard Heger, Prime Minister of Slovenia Robert Golob, and Prime Minister of Croatia Andrej Plenković.
Photo: President's Office