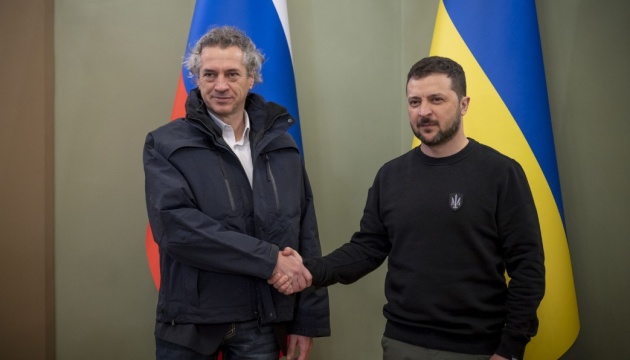 Ukraine counts on Slovenia's further involvement in reconstruction projects – Zelensky
Ukraine counts on further active involvement of Slovenia in reconstruction projects.
President of Ukraine Volodymyr Zelensky stated this at a meeting with Prime Minister of the Republic of Slovenia Robert Golob, Ukrinform reports, referring to the president's press service.
"I want to thank you for taking the time to visit us on such an important day - the day of de-occupation of Bucha. I am also grateful for all the help you have provided to Ukraine to strengthen it on the battlefield," Zelensky said.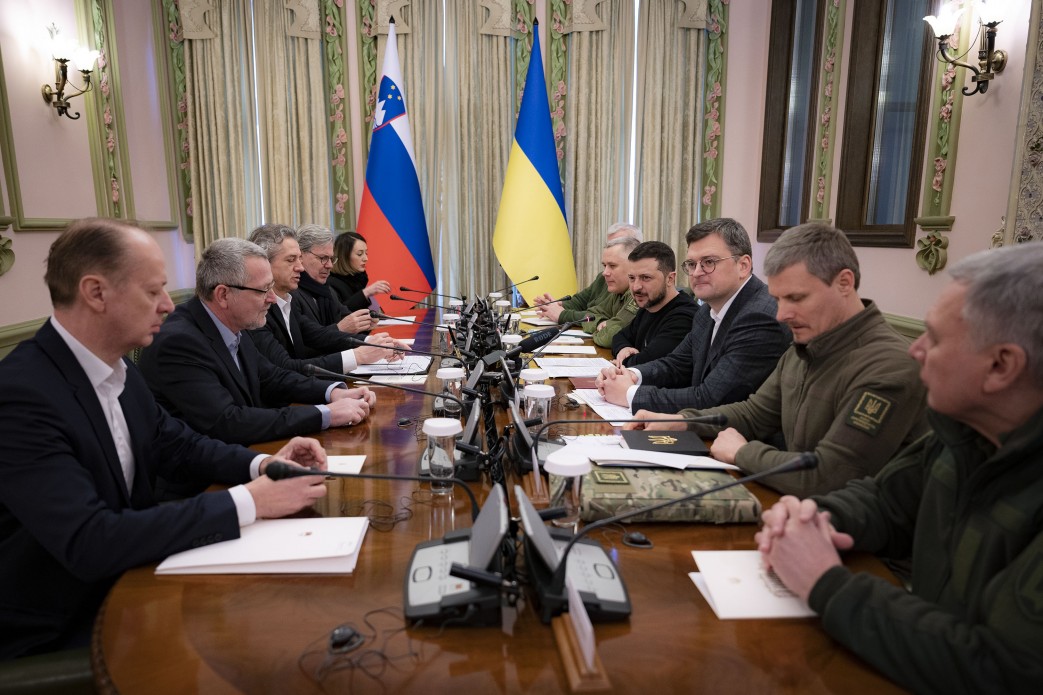 The President separately emphasized the importance of the recent decision of the Slovenian government to allocate a new military aid package to Ukraine, which will speed up the liberation of Ukrainian lands from invaders.
In this context, Zelensky informed the Prime Minister of Slovenia about the situation at the front and emphasized that the continuation of effective and active defense support of Ukraine by all partners and allies is more important than ever.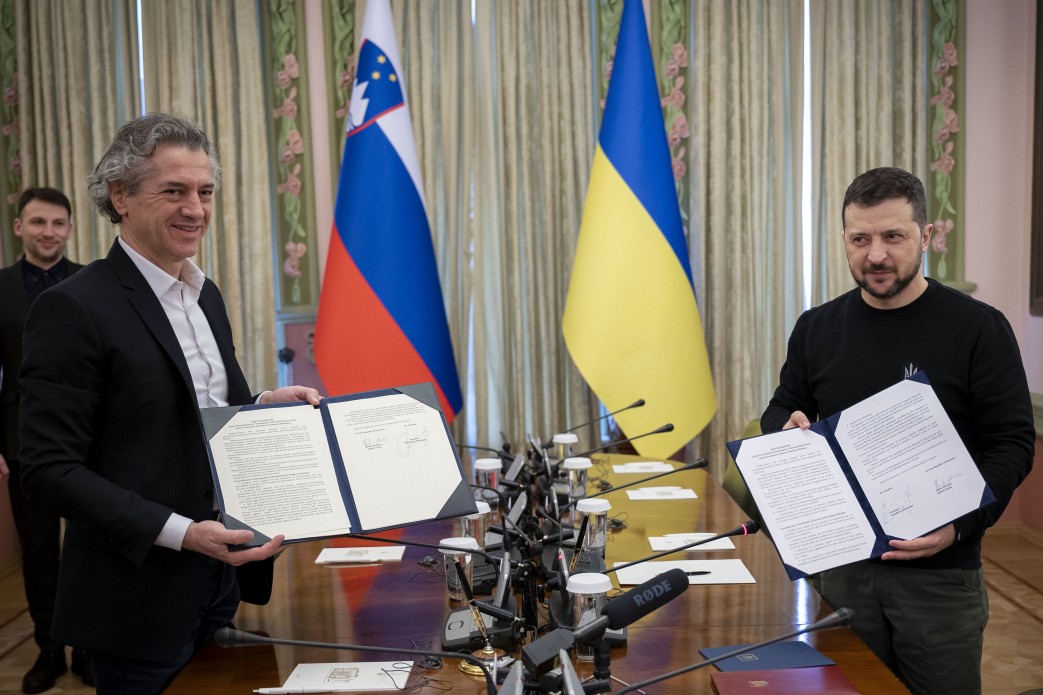 The Head of State noted Slovenia's readiness to join further consolidated steps regarding the implementation of the Ukrainian Peace Formula aimed at achieving lasting and just peace in Ukraine.
The parties also discussed the cooperation on restoration and reconstruction in the liberated territories, which is already developing in specific directions, in particular in the Zhytomyr and Kharkiv regions.
"We count on the further active involvement of Slovenia in the reconstruction projects in Ukraine," Zelensky emphasized.
Zelensky and Golob raised the issue of European and Euro-Atlantic integration of Ukraine. The President emphasized the determination of Ukraine to do everything necessary to reach a decision on the start of negotiations on joining the EU by the end of the current year. He also stressed the importance of Slovenia's support for Ukraine on this path.
During the meeting, Zelensky separately thanked Slovenia for its warm attitude towards Ukrainians who were forced to leave their homeland due to the Russian invasion.
As part of the meeting, the President of Ukraine and the Prime Minister of the Republic of Slovenia signed a Joint Declaration, which will contribute to the enhancement of cooperation between the two countries.
As reported by Ukrinform, Prime Minister of the Republic of Slovenia Robert Golob is in Ukraine on a working visit on March 31.