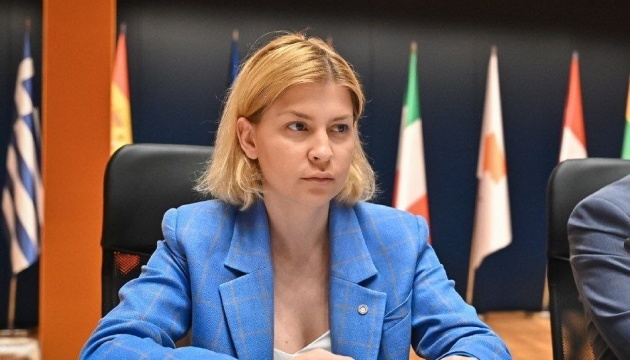 Deputy PM Stefanishyna discusses support for Ukraine's path towards European integration with EU delegation
Deputy Prime Minister for European and Euro-Atlantic Integration of Ukraine Olha Stefanishyna discussed the support for Ukraine's path towards EU membership with the delegation of the Political and Security Committee of the European Union led by Committee Chair Delphine Pronk.
The meeting was attended by ambassadors of all 27 EU Member States and the EU Ambassador to Ukraine.
"Stefanishyna informed the participants about Ukraine's progress towards EU membership, Ukraine's urgent needs in the context of russia's ongoing war, and plans to rebuild the country," the Government portal informs.
The Deputy Prime Minister expressed gratitude for the decision to increase the total budget of the European Peace Facility by EUR 2 billion.
"The financial and military assistance of the European community is a valuable part of our victory in the war against russia and the shortest way to restore peace and security in Europe and beyond," the Government official said.
Stefanishyna noted that in the strategic perspective, further development and expansion of the defence industry of the European Union and Ukraine would be the key to maintaining peace and security on the continent.
In turn, Chair of the EU Political and Security Committee Delphine Pronk pledged EU's continued unwavering support for as long as the Ukrainian people needed help. She also praised the remarkable reforms on the road to EU membership and stressed that Ukraine's future lay in the EU.
As reported, the Government published the annual report on the implementation of the EU–Ukraine Association Agreement for 2022, according to which Ukraine has already fulfilled 72% of all obligations and increased overall progress by 9%
Photo: eu-ua.kmu.gov.ua