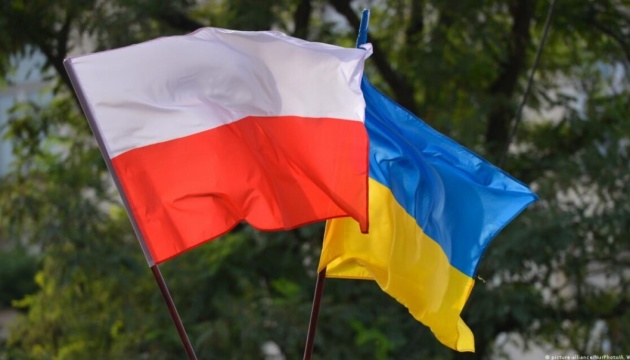 Poland confirms Zelensky's visit to Warsaw
Ukrainian President Volodymyr Zelensky may visit Warsaw "in the near future," but the trip will not be announced in advance for security reasons.
Poland's Deputy Foreign Minister Pawel Jablonski said this on Wnet radio, Ukrinform reports.
"I think it will happen in the near future, but let's not get ahead of the facts," Jablonski said.
According to him, the Polish side will definitely not announce this visit, as it usually does during the visits of other heads of state.
"In the case of President Zelensky, there will be no such announcement due to security reasons," Jablonski said.
He added that very intensive contacts are now ongoing between the leaders of Ukraine and Poland.
Jablonski said a very intensive discussion on the future of Ukraine and its post-war reconstruction is currently underway with the participation of the leaders of both countries, as well as many international financial organizations, including the World Bank, the IMF, and the Group of Seven.
"These conversations are ongoing. So far, we can say that they are theoretical, but very important. Now a certain system is being created, on the basis of which this mechanism, sometimes called a Marshall Plan for Ukraine, will function," Jablonski said.
He noted that many Polish companies want to participate in the reconstruction of Ukraine. The Polish diplomat recalled that several hundred Polish companies had submitted applications for their participation in the reconstruction of Ukraine on a specially created internet platform in Poland.
Jablonski also said the work was currently underway on a new Polish-Ukrainian treaty that will introduce bilateral privileges. He noted that thanks to the document, Polish citizens and Polish companies would enjoy privileges in Ukraine.