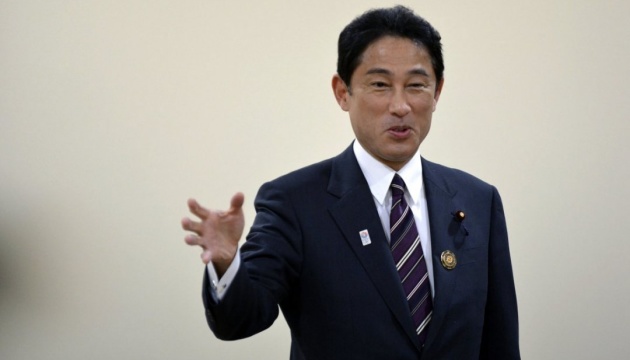 Japan's PM to call on China to act responsibly over Russia's invasion of Ukraine
Japan's Prime Minister Fumio Kishida has said he will call on China to act responsibly over Russia's invasion of Ukraine.
According to NHK, Kishida made the remarks on Monday, March 27, when he reported his recent visit to Ukraine during an Upper House plenary session.
He said Russia has shown no signs of concession as it continues to attack Ukraine.
The prime minister added that it is up to the Ukrainian people whether they will start negotiations that would determine their country's future.
Kishida said he would call on Beijing to act responsibly as Japan continues to exchange opinions with China over the situation in Ukraine.
Ukrinform reported earlier that Kishida visited Ukraine on March 21. During the visit, he visited Bucha where he honored the memory of the victims of Russian aggression.
Ukrainian President Volodymyr Zelensky said that he had not yet seen any official documents regarding China's so-called "peace plan" and expects support for the Ukrainian peace formula.
Zelensky said he was skeptical about China's 12-point proposal, which includes calls for a ceasefire and peace talks between Russia and Ukraine, noting that "respect for sovereignty and territorial integrity" should come first.
On the one-year anniversary of Russia's invasion of Ukraine, the Chinese Foreign Ministry published its "position on the political settlement of the Ukrainian crisis." The document consists of 12 points.