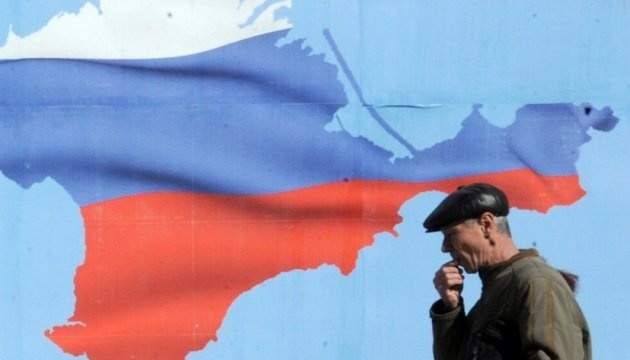 Current EU chair Sweden assures Ukraine of support on anniversary of sham vote in Crimea
On the ninth anniversary of the illegal "referendum" in Crimea, the Swedish Foreign Ministry, which currently presides over the European Union, emphasized its commitment to the territorial integrity of Ukraine and the fact that Russia's attempt to annex the peninsula will never be recognized.
The foreign ministry made the relevant statement on Twitter, Ukrinform reports.
"Today marks the anniversary of Russia's illegal annexation of Crimea in 2014. Sweden does not, and will not, recognise Russia's illegal annexations of Ukrainian territory," the tweet reads.
The ministry said the country "will continue our unwavering support for Ukraine."
As reported, on March 16, 2014, in the temporarily occupied Crimea and the city of Sevastopol, contrary to Ukrainian legislation and that of the Autonomous Republic of Crimea, the so-called "referendum" on the status of Crimea took place – practically at Russia's gun point, with the support of the Kremlin's propaganda.
Ukraine, most of the UN member states and international organizations recognized the sham "referendum" staged by the occupiers as illegitimate.
On March 18, 2014, the so-called "agreement on the accession of the Republic of Crimea to the Russian Federation" was signed in the Kremlin.