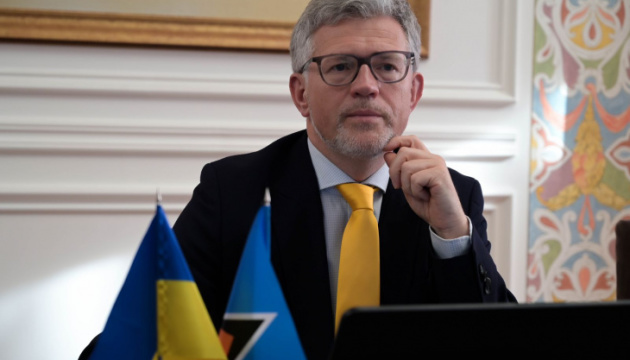 Deputy FM Melnyk holds first-ever talks with leadership of Ministry of External Affairs of Saint Lucia
Deputy Minister of Foreign Affairs of Ukraine Andrii Melnyk discussed the development of relations and cooperation within the UN with Augustus Cadette, Permanent Secretary of the Ministry of External Affairs, International Trade, Civil Aviation, and Diaspora Affairs of Saint Lucia.
"Andrii Melnyk conveyed best wishes on behalf of the President of Ukraine Volodymyr Zelenskyy to the Prime Minister of Saint Lucia Philippe Pierre, as well as on behalf of the Head of Foreign Affairs Dmytro Kuleba to his colleague Alva Romanus Baptiste. The parties discussed in depth the prospects for the development of bilateral relations and the issues of collaboration of both states within the framework of the UN and other international organizations," the press service of the Ministry of Foreign Affairs of Ukraine informs.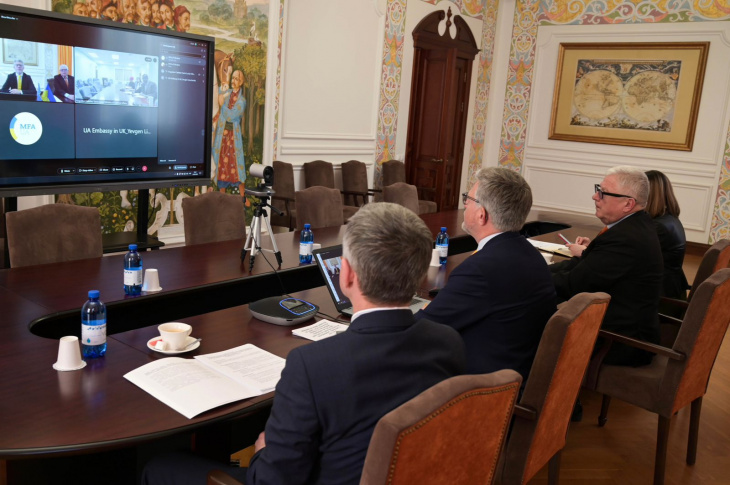 Melnyk expressed his gratitude for Saint Lucia's support of Ukraine's sovereignty and territorial integrity, as well as our country's important initiatives at the UN aimed at countering Russia's full-scale aggression.
The Deputy Minister of Foreign Affairs of Ukraine informed the interlocutor in detail about the main provisions of the Peace Formula initiated by the President of Ukraine Volodymyr Zelenskyy, calling on the Government of Saint Lucia to join in its implementation.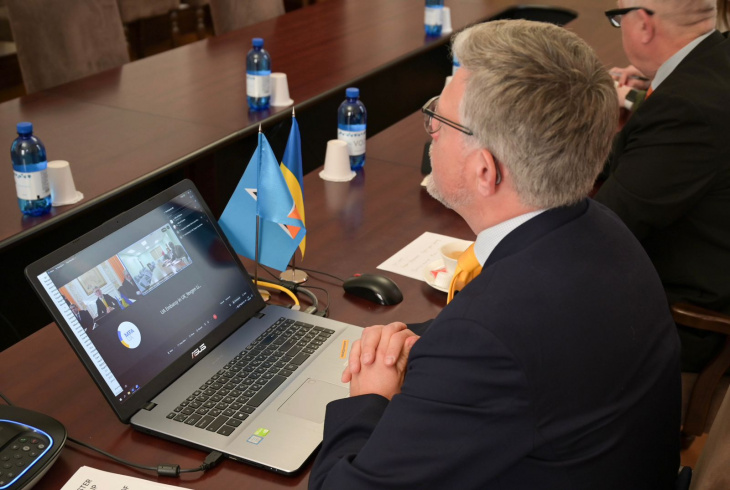 He also expressed hope for St. Lucia's support for the Ukrainian initiative to create a Special Tribunal for the Punishment of the Crime of Russian aggression against Ukraine.
Augustus Cadette confirmed the solidarity of Saint Lucia with the Ukrainian people, emphasizing the constant support for the sovereignty and territorial integrity of our state, as well as the condemnation of Russian aggression.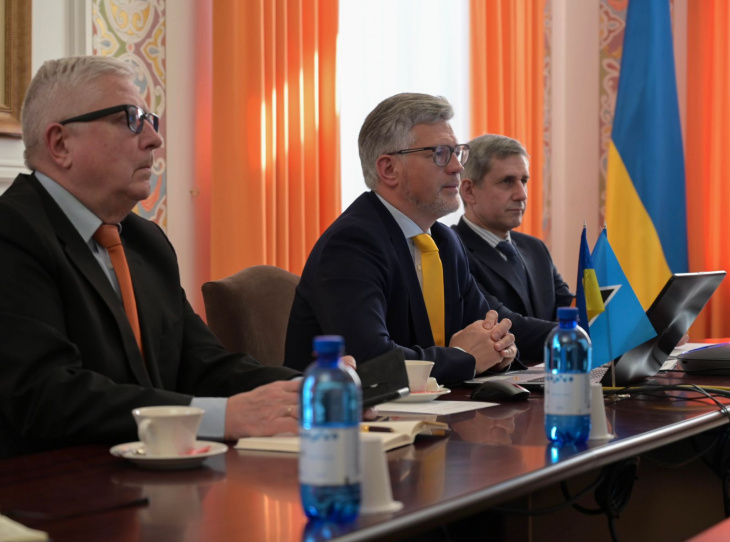 The parties also discussed the prospects of expanding intergovernmental, economic and cultural-humanitarian relations between the states and in this context agreed to intensify the dialogue with the aim of expanding the treaty framework and establishing contacts between business associations.
These are the first negotiations with the leadership of the Ministry of Foreign Affairs of Saint Lucia in the history of bilateral relations.
Saint Lucia is a sovereign island nation located in the Lesser Antilles archipelago in the eastern Caribbean Sea.
In February, President Volodymyr Zelensky addressed the leaders of the Caribbean Community at its 44th summit, outlining the principles of the Ukrainian Peace Formula and calling for expanded cooperation.
Photo: mfa.gov.ua