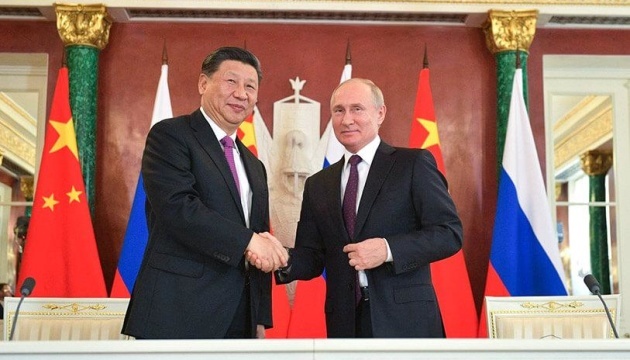 The Hill: China's 'peace plan' for Ukraine is a Trojan horse for Beijing and Moscow
The plan proposed by China to end the war in Ukraine shows Beijing's support for Moscow's actions.
That's according to an article published by the American news outlet The Hill, Ukrinform reports.
"China's so-called peace proposal in Ukraine demonstrates the degree to which Beijing and Moscow remain in full coordination. When combined with China's possible arms transfers to Russia, and recent revelations of Chinese surveillance overflights within U.S. airspace, it becomes apparent that China believes the current war advances its interests — that is, that a Russian victory is entirely relevant to China's strategy," the article states.
It is noted that China's plan is "an olive branch to Europe as much as it is a statement of support to Russia."
According to The Hill, the ultimate goal of China and Russia is to eject the United States out of the European and Pacific security space.
"American policymakers should note China's carefully calibrated language, intended to drive fissures between the U.S. and its Western European allies in the long term," The Hill said.
With this in mind, the U.S. needs to strengthen its support for Ukraine in order to limit the influence of both Russia and China in the world, as Beijing is trying to enlist the support of European countries in the issue of weakening the United States.
"Whether or not European powers accept the Chinese offer hinges on only one factor in the immediate future — the relative balance of forces in Europe and Asia. The U.S. must both sustain Ukraine through this war and ensure Ukraine wins this war, and thus deter China from moving on Taiwan. If it cannot do both, European powers will crack," the article reads.