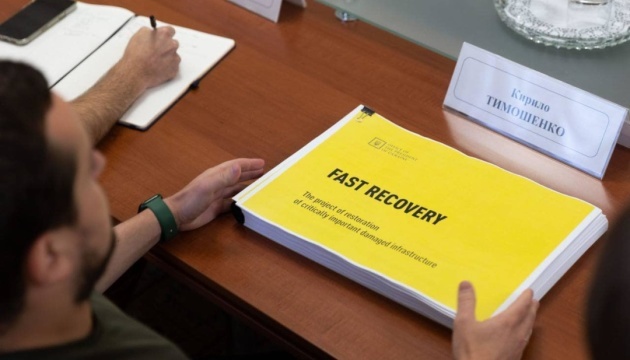 Italy to host Ukraine reconstruction conference on April 26
Italy will host a conference on the post-war reconstruction of Ukraine on April 26.
Italian Foreign Minister Antonio Tajani said this on his Twitter account, Ukrinform reports with reference to ANSA.
"Today [on March 10] in a videoconference with the G7 foreign ministers I announced that the (Italian) government will organize a conference for the reconstruction of Ukraine on April 26, with the contribution of Italian firms. […] Our commitment in favor of peace and freedom for the Ukrainian people continues," Tajani tweeted.
Italian Prime Minister Giorgia Meloni said at a joint press conference with Ukrainian President Volodymyr Zelensky in Kyiv on February 21 that Italy was working to organize a Ukraine reconstruction conference that is to be held in April. However, the exact date for the event was not announced.
Photo: Kyrylo Tymoshenko, Facebook