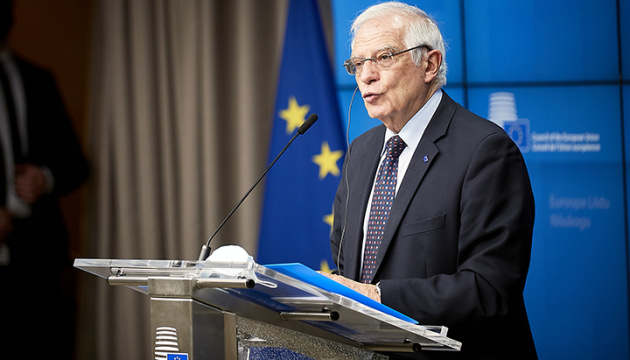 EU must increase support to Ukraine as Russia sanction options "almost exhausted" - Borrell
The EU has nearly exhausted its options for punitive measures against Russia and the bloc's attention needs to shift to financial and military support for Ukraine.
That's according to the EU's chief diplomat Josep Borrell, who spoke with EURACTIV in an exclusive interview, seen by Ukrinform.
"There is not much more to do from the point of view of sanctions, but we can continue to increase financial and military support," Borrell told EURACTIV in Stockholm, following a meeting of EU defense ministers.
"It would be strange that one year after the invasion began, there would be much more options left. We have been using our step-by-step process, and we have been incremental – maybe sometimes too incremental," he added.
Answering the question of what the EU's next potential steps could be in response to Russia's invasion of Ukraine, Borrell said Ukraine needed more than just Russia sanctions and arms.
"The answer is always the same – to continue supporting Ukraine. Ukraine needs a lot of money just to keep the machinery working, a state at war has a lot of financial needs – this will require a lot of effort from our side – so sanctions and military support are not everything."
Europe, he added, has financial capacities that should be converted into military capabilities and taken to the frontline, with proper training for Ukrainian soldiers,
Borrell previously said that the European Union and its partners will help create attractive conditions for private investors who could participate in the reconstruction of Ukraine, but Russia must also pay for the destruction and damage caused by its aggression.