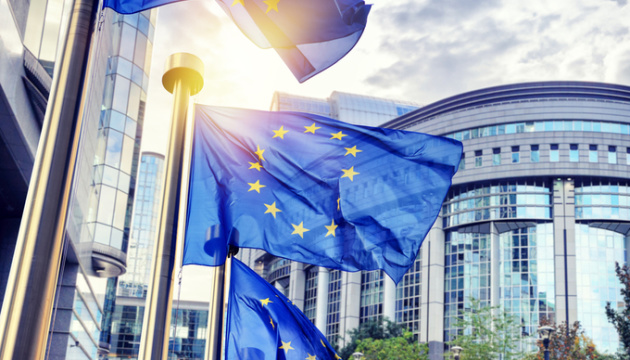 EU shocked by execution of Ukrainian PoW and condemns Russian attacks
The European Union is shocked by the video-recorded execution of a Ukrainian prisoner of war (PoW) by Russian forces, which is a "blatant violation of international humanitarian law."
This is said in the EU statement on the Russian Federation's ongoing aggression against Ukraine, issued at a meeting of the OSCE Permanent Council in Vienna on March 9, an Ukrinform correspondent reports.
"One year ago, we started receiving the first horrifying reports from the suburbs of Ukraine's capital Kyiv, as well as from Kharkiv, Chernihiv, Kherson, Mariupol and other major Ukrainian cities that Russia attempted to capture. The real magnitude of Russian atrocities began to be revealed after the liberation of territories previously under Russian control. In those parts of Ukraine still under illegal Russian occupation, such as Mariupol, the scale of the human tragedy is staggering, with reported massive and systematic abuses of human rights and repression of the local population," the statement says.
The EU added it condemns in the strongest possible terms "these heinous acts, as well as Russia's persisting attacks against Ukraine's critical infrastructure, residential and medical facilities, schools, and cultural sites."
"We are also shocked by the recently reported mistreatment and video-recorded execution of a Ukrainian PoW by Russian forces, in blatant violation of international humanitarian law," the statement says.
It is stressed that the EU is firmly committed "to holding to account all commanders, perpetrators and accomplices of war crimes and other most serious crimes committed in connection with Russia's war of aggression against Ukraine."
"The EU fully supports Ukraine's and the international community's efforts in this respect, including the establishment of an appropriate mechanism for the prosecution of the crime of aggression, which is of concern to the international community as a whole," the statement says.
As reported by Ukrinform, on March 6, a video appeared online showing Russian soldiers killing a Ukrainian prisoner of war for saying "Glory to Ukraine!"