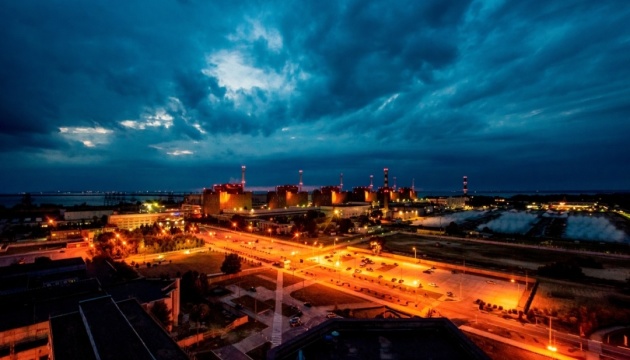 ZNPP blackout: Shmyhal addresses partners, IAEA
Prime Minister Denys Shmyhal appealed to foreign partners and the International Atomic Energy Agency to take measures to stop Russian nuclear terrorism due to the shutdown of the Zaporizhia NPP.
That's according to a tweet by the Ukrainian head of government, seen by Ukrinform.
"I call on the partners and the IAEA to take decisive action to stop russian nuclear terrorism," the Prime Minister said.
He recalled that as a result of the Russian missile strikes targeting energy infrastructure across Ukraine, the Zaporizhia NPP was completely de-energized, forcing the staff to put two power units into a cold state. This is the sixth full blackout at the NPP since it was captured by the Russian forces last March.
As Ukrinform reported earlier, on March 9, at 3:53am, as a result of the missile attacks by the ruscists, the last remaining power line linking the occupied Zaporizhia NPP to the Ukrainian power system was disconnected. Currently, the plant is de-energized and has gone into blackout mode – for the sixth time since its capture. Power units 5 and 6 are being put in a cold state, 18 diesel generators were turned on to cover the ZNPP's own power needs. There is enough fuel to run the generators for 10 days.
As emphasized by Energatom, if the external power supply to the NPP is not restored throughout this time, an accident may occur involving radiation-related implications to the whole world.
Photo: Energoatom