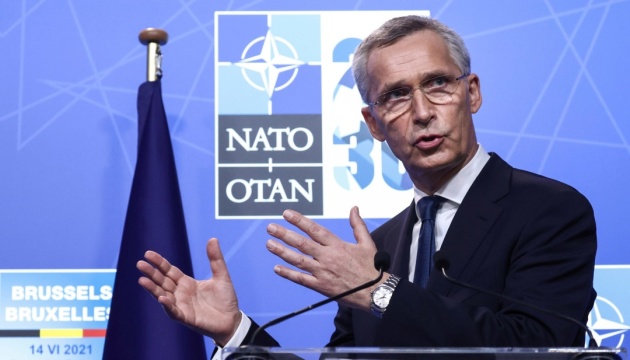 Stoltenberg invites Zelensky to NATO Summit in Vilnius
NATO Secretary General Jens Stoltenberg said he had invited Ukrainian President Volodymyr Zelensky of Ukraine to attend the Alliance summit in Vilnius this July.
The NATO chief said this in an interview with the national Lithuanian broadcaster LRT.
"I invited President Zelensky to participate in the NATO summit in Vilnius. I firmly believe that this will be a strong sign of our solidarity, the support that allies give to Ukraine, and I hope that Mr. Zelensky will be able to attend. Of course, it will depend on the situation in Ukraine, which is still in the middle of the war," Stoltenberg said, according to the report posted in Russian.
As per his expectations, the summit in Vilnius will demonstrate NATO unity in supporting Ukraine. "I hope that we will agree on new steps and measures, on long-term support for Ukraine, and the expansion of our partnership with the Alliance," the NATO Secretary General said, according to LRT.
He also hopes that allies will agree on new plans for regional security, a new force model, and that investment in defense should be increased. "So far, no decisions have been made, but I think that the threshold of 2% of GDP should not be a ceiling, but a floor, minimum defense spending," Stoltenberg emphasized.
The NATO summit will be held in Vilnius on July 11-12, 2023.
As reported by Ukrinform, on September 30, 2022, President Volodymyr Zelensky announced Ukraine would sign an application for streamlined accession to NATO.
The Russian invasion led to an increase in the Euro-Atlantic sentiment of Ukrainians to record levels - 86% of Ukrainians are now in favor of joining the Alliance.