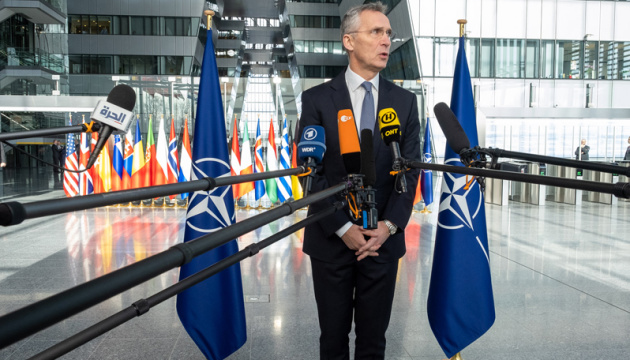 Ukraine to become NATO member in long term - Stoltenberg
NATO Secretary General Jens Stoltenberg says Ukraine becoming a member of the Alliance is a long-term perspective.
That's according to the Daily Mail, Ukrinform reports.
"NATO allies have agreed that Ukraine will become a member of our alliance, but at the same time that is a long-term perspective," Stoltenberg said at a joint press conference with Finnish Prime Minister Sanna Marin in Helsinki on February 28.
He added that "the issue now is that Ukraine prevails as a sovereign independent nation, and therefore we need to support Ukraine."
According to the top NATO official, when the Russo-Ukrainian war ends, "we need to ensure that history doesn't repeat itself."
Marin, for her part, said that Russian President Putin cannot continue to attack his neighbors. "He wants to control Ukraine and he is not planning for peace, he is planning for more war," she added.
At the same time, she sees the future of Ukraine in the EU and NATO.
"I see that the future of Ukraine is to be part of the European Union and also a member of NATO," said the prime minister of Finland.
Earlier, Stoltenberg said that NATO is ready to see Ukraine in its ranks, but the condition for this is its victory in the war unleashed by Russia.