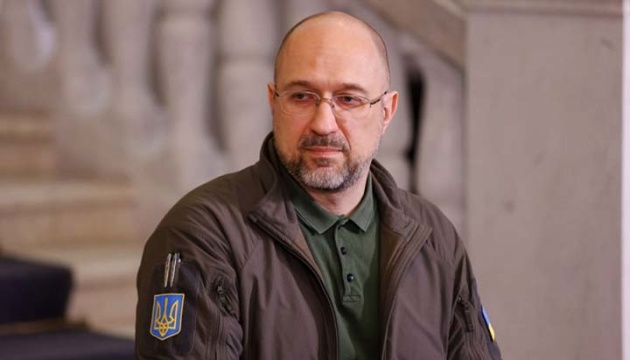 No reconciliation possible with Russia over next 100 years - PM Shmyhal
There will be neither reconciliation nor cooperation with Russia in the next hundred years.
That's according to Prime Minister Denys Shmyhal, who spoke in an interview with Germany's Focus, Ukrinform reports.
"Reconciliation, cooperation – no, not in the next hundred years. Russia must first change, get democratized, demilitarized, and denuclearized," Shmyhal said.
He emphasized that Ukraine is a sovereign nation with internationally recognized borders, so it cannot go for any compromise with the Russian Federation.
"The only compromise is the complete withdrawal of Russian troops from Ukraine within the borders as of 1991. The Russians must stop shooting, cease aggression, and pull from our territory. I believe that changing the borders would be an unacceptable compromise for Europe as well," the Prime Minister said.
Shmyhal also noted that freezing the conflict would only play into the hands of Russia and lead to another big war, which is also unacceptable for Ukraine.
As Ukrinform reported, over the year of the war with Russia, Ukraine's Defense Forces inflicted significant losses on the aggressor power, eliminating more than 148,000 invaders.