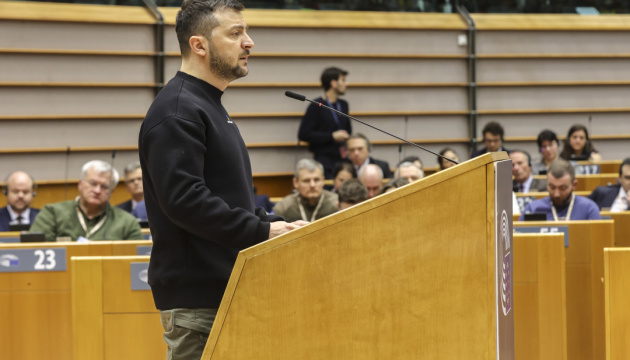 Zelensky says he warned Sandu about Russia's plan to destabilize Moldova
Ukrainian President Volodymyr Zelensky has said that Ukrainian intelligence recently managed to intercept Russia's plan about its intention to destroy the political order in Moldova.
Zelensky said in his speech at a special meeting of the European Council that these data had been handed over to Moldovan President Maia Sandu, according to an Ukrinform correspondent.
"I recently spoke to the President of Moldova, Ms. Sandu, and informed her about what our intelligence managed to intercept - a detailed Russian plan to destroy the political situation in Moldova, a Russian document that shows who, when and as a result of which situations is going to break Moldova, to break the democratic the order in this country and establish control over it," Zelensky said.
He said that after receiving the document, he did not hesitate for a moment and immediately warned Moldova about all these threats.
"We do not know whether Moscow gave the order to act according to this plan against Moldova, but we saw what they were going to do and we recognized in this exactly what they [the Russians] had already been trying to do against Ukraine and against others states, particularly in Europe. Nothing new," Zelensky said.
Zelensky is on a visit to Brussels on Thursday, February 9.