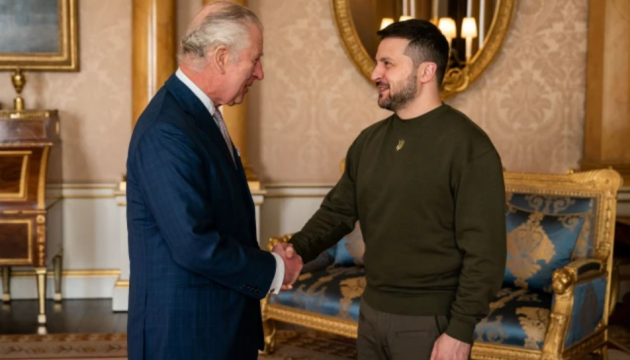 King Charles meets Zelensky
King Charles III has met with Ukrainian President Volodymyr Zelensky at the Buckingham Palace in London.
That's according to Metro, Ukrinform reports.
The pair shook hands at Buckingham Palace and the King held an audience with Zelensky for the first time since the outbreak of war in Ukraine last year.
Zelensky is on a visit to the United Kingdom on Wednesday, February 8.
Photo: PA