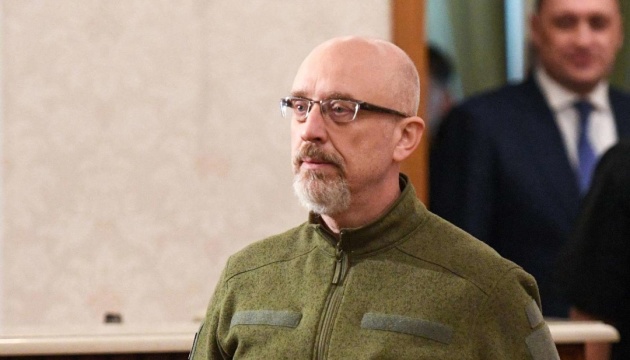 Reznikov will resign if President approves such decision
Ukrainian Minister of Defense Oleksii Reznikov has said that he will resign if President of Ukraine Volodymyr Zelensky approves such a decision.
The minister said this at a press conference in Kyiv, an Ukrinform correspondent reports.
"No official remains in office forever. No one. The decision whether I remain minister of defense or not is made by one person - the Supreme Commander-in-Chief and President of Ukraine Volodymyr Zelensky, according to the Constitution. He submits a proposal for appointment, and the Verkhovna Rada appoints. Therefore, only by the decision of the President of Ukraine, I will make certain decisions, and then I will do what the head of state suggests to me," Reznikov said.
He emphasized that he will do everything for the victory of Ukraine. "My profession, at least of a lawyer, gives me the opportunity to think optimistically that I will definitely find an interesting project that will allow winning this war and then punishing the military and political leadership of the Russian Federation," the government official added
As reported, amid a series of scandals in the Ministry of Defense of Ukraine, rumours circulated about possible resignation of Minister of Defense Oleksii Reznikov.
iy