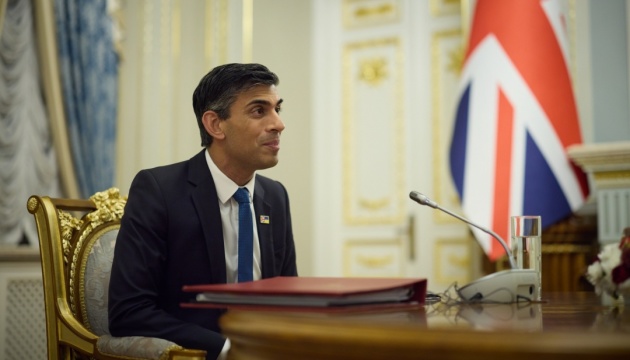 Sunak assures Zelensky that British equipment will arrive at front as soon as possible
British Prime Minister Rishi Sunak assured President of Ukraine Volodymyr Zelensky of his intention to ensure the arrival of British military equipment at the front line as quickly as possible.
"The leaders discussed the latest situation on the ground in Ukraine and the Prime Minister said he was focused on ensuring the UK's defensive military equipment reached the front line as quickly as possible," reads the press release following Sunak–Zelensky phone conversation posted on the website of the Prime Minister's Office.
In this context, Sunak said that Ukrainian soldiers had already begun training on Challenger 2 tanks in the UK this week.
During the conversation, both leaders agreed that it was vital that international partners accelerated their assistance to Ukraine to help seize the opportunity to push Russian forces back, as well as looking at how they could support the long-term capability of Ukraine's Armed Forces.
The British Prime Minister said he had met Ukrainian troops training in the UK last week and was inspired by their courage and the stories of their loved ones back home.
"Discussing the lead up to the one year anniversary of Russia's unprovoked invasion of Ukraine, both leaders agreed on the importance of UN partners once again demonstrating their solidarity with Ukraine," reads the press release.
ol