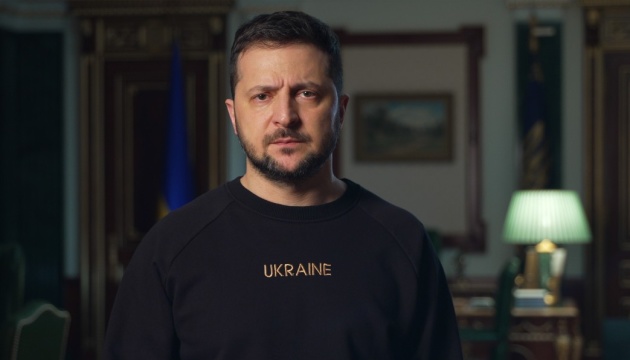 Zelensky presents video explaining Ukraine's peace formula
The peace formula proposed by Ukraine is capable of creating a new global security architecture.
President Volodymyr Zelensky emphasized this on his Telegram channel, Ukrinform reports.
"The Ukrainian Peace Formula consists of ten clear points that are capable of creating a new, globally important security architecture. Architecture is what will restore freedom to the entire Ukrainian land, and all our people. And architecture is what will serve as guarantees of freedom and security for other nations," the head of state wrote.
He also posted a video produced by United24 Media that named the points of the said peace formula. In particular, it is about ensuring radiation, nuclear, food, and energy security, the release of all prisoners and deportees, implementation of the UN Charter, restoration of the territorial integrity of Ukraine and world order, withdrawal of Russian troops and cessation of hostilities, return of justice, countering ecocide, preventing escalation, and fixating the end of war
As reported, the head of the European Council, Charles Michel, said that the European Union supports the Ukrainian peace formula and is ready to work on the implementation of all 10 of its points and the holding of the Peace Summit.
President Volodymyr Zelensky presented the Peace Formula in November 2022.