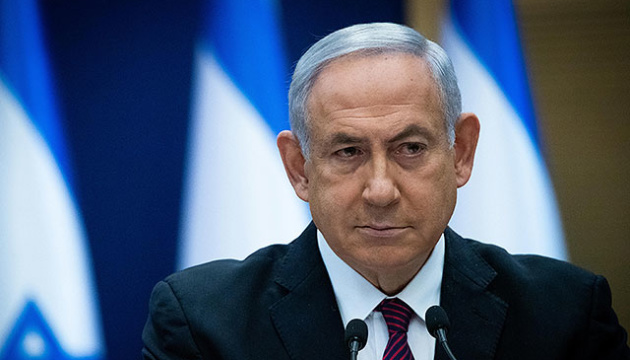 Netanyahu tells Macron Israel ready to send 'military things' to Ukraine - media
Israeli Prime Minister Netanyahu has said at a meeting with French President Emmanuel Macron at the Elysee Palace that Israel is ready to send "military things" to Kyiv.
That's according to The Times of Israel, which refers to an official with knowledge of the conversation, Ukrinform reports.
At the same time, Netanyahu underscored that he could not go too far without provoking Russia.
He told Macron that "it is too early to think about mediation." He said that he would not push his role as a mediator between Russia and Ukraine until Russia, Ukraine and the U.S. asked him to do so.
The Prime Minister's Office declined to comment on the conversation.
In the briefing with journalists, Netanyahu said: "I explained our policies. He knows the issue well."
Photo: Yonatan Sindel/Flash90