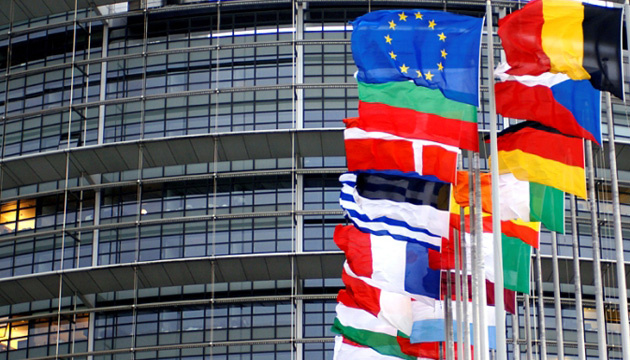 European Commission assesses Ukraine, Moldova, Georgia's on path to EU membership
The European Commission has published an analytical report on the adaptation of Ukraine, Moldova, and Georgia to EU legislation.
That's according to the EC press service, Ukrinform reports.
"Today, the European Commission published its analytical reports assessing the capacity of Ukraine, the Republic of Moldova and Georgia to assume the obligations of EU membership. The reports provide a detailed analysis on where the countries stand with regard to their alignment with the EU acquis, the EU's body of common rights and obligations. The reports complement the Opinions on the three countries' applications for EU membership adopted by the European Commission in June 2022," the statement reads.
In the report, the European Commission evaluated the level of approximation of Ukraine, Moldova, and Georgia to the implementation of EU legislation based on the answers provided by the national governments of the three countries in the respective completed questionnaires, as well as based on reports received as part of the EC's intensive bilateral dialogue with each of these countries as part of the implementation association agreements with the EU and during the implementation of provisions on bilateral comprehensive and deep free trade areas.
All three applicants were assessed on the basis of the same criteria and their own merits.
As noted, the European Commission will continue to provide Ukraine, Moldova and Georgia with guidance and support in this regard to help the three countries further align to EU standards and norms covering the entire EU acquis. The Commission will report on progress by the three countries to address the reform priorities identified in the Opinions as part of the next 'Enlargement package' due in the autumn.
The analytical report contains detailed information on all areas of legislation and key reforms, including the rule of law, judicial reform, financial control measures, public procurement reform, development of the domestic market, digital and "green" transformation, social policy, development of agricultural and industrial production, regional policy , foreign policy, development of the security and defense sector, etc.
The document contains detailed information on each of the listed areas of work. The Commission's overwhelming assessment of Ukraine's efforts is positive, although the report also reflects areas that need further improvement.
According to the methodology, the analysis covered only those territories of Ukraine that are under its government's control.
As reported, the European Council in June of last year granted EU prospects to all three countries and the status of candidate countries – to Ukraine and Moldova, in accordance with the Opinion of the European Commission, which was developed in response to the applications for EU membership filed by Ukraine, Moldova, and Georgia.