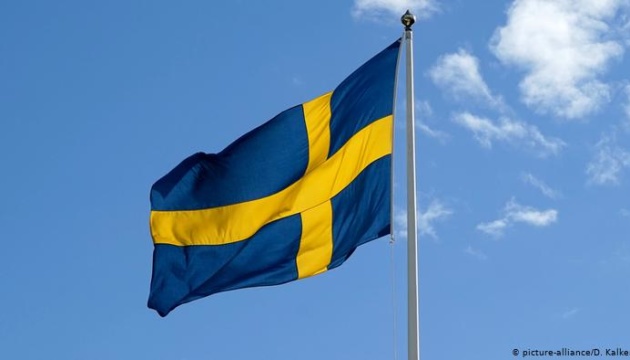 British lawmaker says Quran burning stunt in Stockholm instigated by Russia
The act of burning the Quran outside the Turkish embassy in Stockholm by the leader of the Hard Line far-right organization, Rasmus Paladan, was inspired by Russia and aimed at countering Sweden's entry into NATO.
That's according to a British MP Sammy Wilson, a former finance and personnel minister in Northern Ireland, who spoke with Guildhall, Ukrinform reports.
"I have no doubt that this was an action instigated by Russia because we have seen the dirty tricks which the Kremlin has been getting up to in order to try and undo some of the damage the war against Ukraine has done to Russia's standing also the encouragement it has given to other countries to come closer to NATO," said the lawmaker.
He noted the importance for NATO states, before any action is taken, to consider claims that have been made about "Russian involvement in actions which are designed to create the reaction which Turkey has now made to this appalling incident."
"Given the determination of the Russians to try and disrupt relations between those who have now united in the face of Russian aggression I think the best thing we can do is to ensure that NATO countries and European countries keep on talking to each other and maintain a united front," said MP.
As Ukrinform reported earlier, referring to the U.S.-based Robert Lansing Institute think tank, Russian military intelligence has likely employed its asset and an oblivious ultra-right activist to create obstacles on Sweden's path toward NATO.
Through a demonstrative burning of the Quran outside the Turkish embassy in Stockholm, the Main Directorate of the General Staff of the Russian Armed Forces (military intelligence) likely used exploited the unsuspecting leader of the ultra-right Hard Line party, Rasmus Paludan, with the mediation of a local journalist Chang Johannes Frick, who, according to numerous indications, is a Russian intelligence asset recruited to run psyops, according to the report.
"Stockholm's accession aspirations became a matter of concern for Moscow. As a result, the Kremlin plotted an operation aiming to escalate contradictions between Türkiye and Sweden amid the upcoming elections in Ankara, realizing that an attack on a religious symbol of Islam can't be ignored during an ongoing campaign," reported RLI.
On January 28, the Minister of Foreign Affairs of Finland, Pekka Haavisto, stated that Paludan's connections with Russia were investigated and certain connections were found.