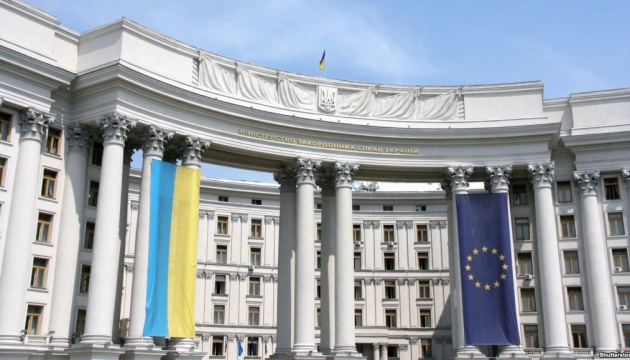 Ukraine's MFA spokesperson says Croatian president's remarks on Crimea unacceptable
Ukraine's Ministry of Foreign Affairs sees remarks by Croatian President Zoran Milanovic on the temporarily occupied Crimea as unacceptable.
MFA spokesperson Oleg Nikolenko said this in a post on Facebook, Ukrinform reports.
"We consider unacceptable the remarks by the Croatian president who actually questioned the territorial integrity of Ukraine," Nikolenko said.
He expressed doubt that Milanovic could have become the president of his country with such rhetoric in the 1990s, when Croatia was fighting to preserve its statehood, and voters would have agreed to turn a blind eye to the occupation of part of their country's territory.
In this context, Nikolenko recalled that due to external aggression, Croatia could have lost a third of its territory, but thanks to their heroic struggle, the Croats had managed to protect the independence of their state.
Nikolenko thanked the government and people of Croatia for their unwavering support for Ukrainians in the fight against Russian aggression.
Milanovic has recent stated at a meeting with journalists that Crimea will never return to Ukraine's control, because Russia will use nuclear weapons if it starts to lose the war.