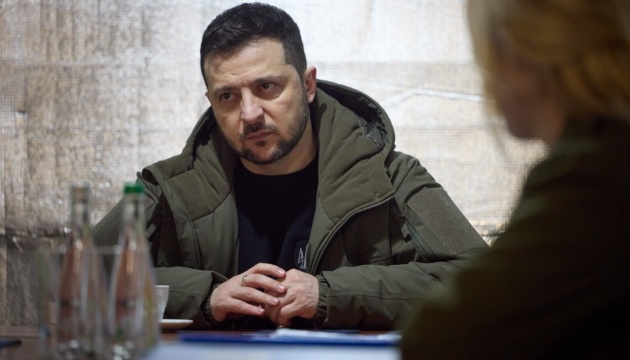 Zelensky holds meeting in Mykolaiv region on latest developments
President Volodymyr Zelensky of Ukraine is on a working trip to Mykolaiv region.
The head of the Ukrainian state announced this on Telegram, Ukrinform reports.
According to Zelensky, "the region heroically withstands all terrorist attacks."
The president reported that "he held a meeting regarding the current situation in the region, discussing the situation on the ground in southern Ukraine and aftermath of Russian missile and drone attacks."
"We also considered the situation of the region's energy infrastructure, as well as means of its protection and the pace of recovery. We discussed reconstruction of educational facilities in Mykolaiv region, the long-term recovery of the region's economy, and new jobs," Zelensky added.
As reported by Ukrinform, Russian troops launched artillery strikes on a settlement in Ochakiv community in Mykolaiv region overnight Monday, January 30.
Photo: Ukrainian President's Office