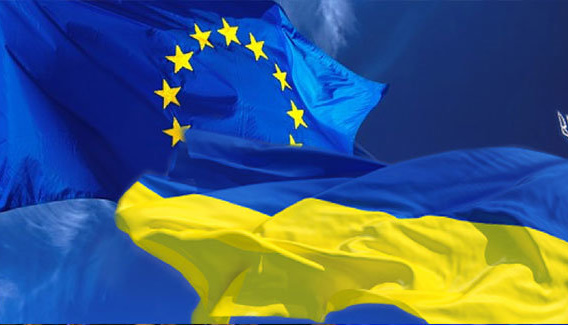 Ukraine wants to join EU within two years, PM says
Ukraine has the plan to join the European Union within the next two years.
That's according to Ukrainian Prime Minister Denys Shmyhal, who spoke with Politico.
"We have a very ambitious plan to join the European Union within the next two years. So we expect that this year, in 2023, we can already have this pre-entry stage of negotiations," he said.
The upcoming Ukraine-EU summit scheduled to take place in Kyiv on February 3 is set to be dedicated to the issue. Shmyhal told Politico he hopes Ukraine can achieve a "substantial leap forward" on Friday, particularly in specific areas — an agreement on a visa-free regime for industrial goods; the suspension of customs duties on Ukrainian exports for another year; and "active progress" on joining the SEPA (Single Euro Payments Area) payments scheme and the inclusion of Ukraine into the EU's mobile roaming area.
"We expect progress and acceleration on our path towards signing these agreements," he said.
Shmyhal insisted that the Zelensky government is taking corruption seriously. "We have a zero-tolerance approach to corruption," he said, pointing to the "lightning speed" with which officials were removed this month. "Unfortunately, corruption was not born yesterday, but we are certain that we will uproot corruption," he said, openly saying that it's key to the country's EU accession path.
He also said the government was poised to revise its recent legislation on the country's Constitutional Court to meet the demands of both the European Commission and the Venice Commission, an advisory body of the Council of Europe. Changes could come as early as this week, ahead of the summit, Shmyhal said.
The symbolic power of this week's summit is expected to send a strong signal to Moscow about Ukraine's European aspirations, the publication writes.
As reported by Ukrinform, Foreign Minister Dmytro Kuleba previously stated that Ukraine is counting on tangible practical outcome of the Ukraine-EU Summit and a positive assessment of the implementation of the European Commission's recommendations, which will allow the country to start pre-accession negotiations as early as 2023.
Photo: Cabinet of Ministers of Ukraine