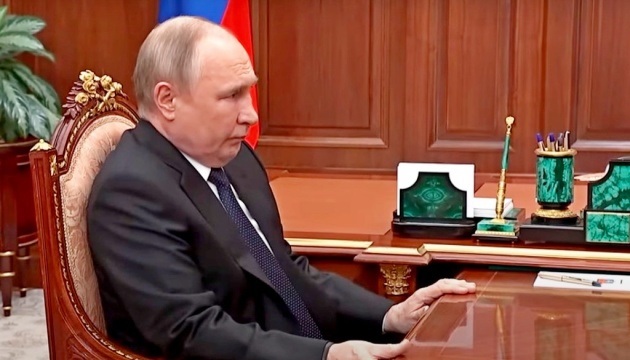 Putin open to contacts with Scholz - spox
Russian President Vladimir Putin is open to contacts with German Chancellor Olaf Scholz though has no phone call scheduled with him
That's according to a Kremlin spokesman, who spoke with the state RIA Novosti news agency, The Guardian reports, as seen by Ukrinform.
For now, there are no agreed talks with Scholz in the schedule. Putin has been and remains open to contacts, as per the report.
Scholz was quoted by the Berlin daily Tagesspiegel in an interview published on Sunday as saying:
Putin and Scholz last spoke by phone in early December.
The Russian leader said at the time the German and Western line on Ukraine was "destructive" and called on Berlin to rethink its approach.
Germany is the second largest donor of military hardware to Ukraine after the United States, according to the Kiel Institute for the World Economy, ahead of other European powers such as France and Britain.