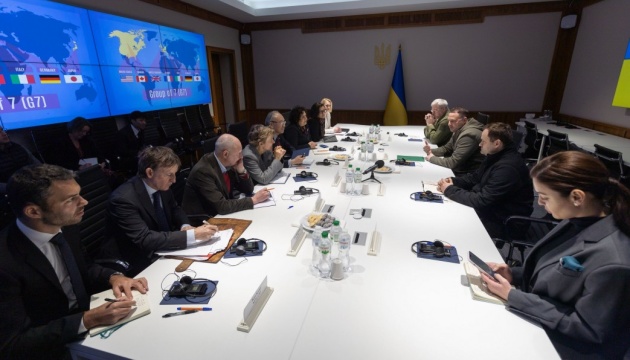 Yermak discusses Ukraine's Peace Formula with G7 and EU ambassadors
As part of the regular dialogue, Head of the Office of the President of Ukraine Andriy Yermak had a meeting with the ambassadors of the G7 countries and the Head of the Delegation of the European Union.
"Yermak congratulated the representative of Japan on the beginning of Tokyo's G7 Presidency and expressed hope for continued active cooperation with the G7 countries," the press service of the President's Office informs.
As noted, the Head of the President's Office briefed the interlocutors on the situation on the frontline and expressed gratitude to the G7 states for the historic decisions approved the day before to provide Ukraine with much-needed heavy armored vehicles.
In the context of the approaching anniversary of the beginning of Russia's full-scale aggression against our country, the meeting participants coordinated joint actions of the G7 countries and Ukraine for the near future.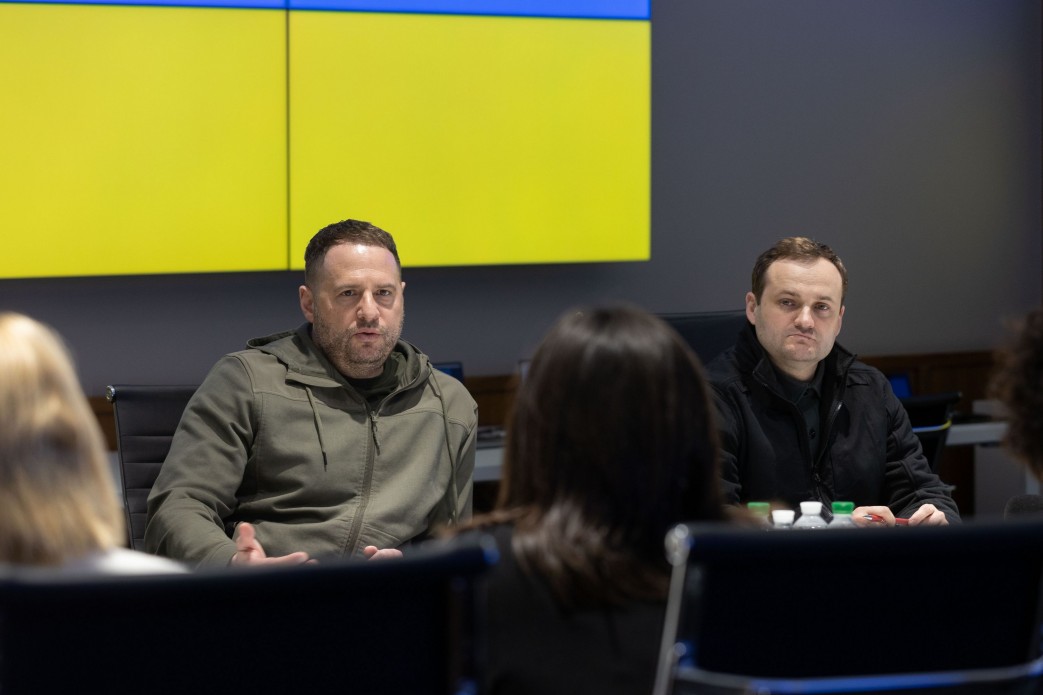 In particular, according to the Head of the President's Office, a special session of the UN General Assembly may be held by that date to consider a resolution in support of the Peace Formula proposed by President Volodymyr Zelensky during his speech at the recent G19 Summit in Indonesia.
"It is important for this document to be adopted by the maximum possible number of votes. Therefore, Ukraine counts on the support of the G7 countries in its adoption and assistance in mobilizing support from other countries," Yermak emphasized.
The parties also discussed preparations for the G7–Ukraine summit.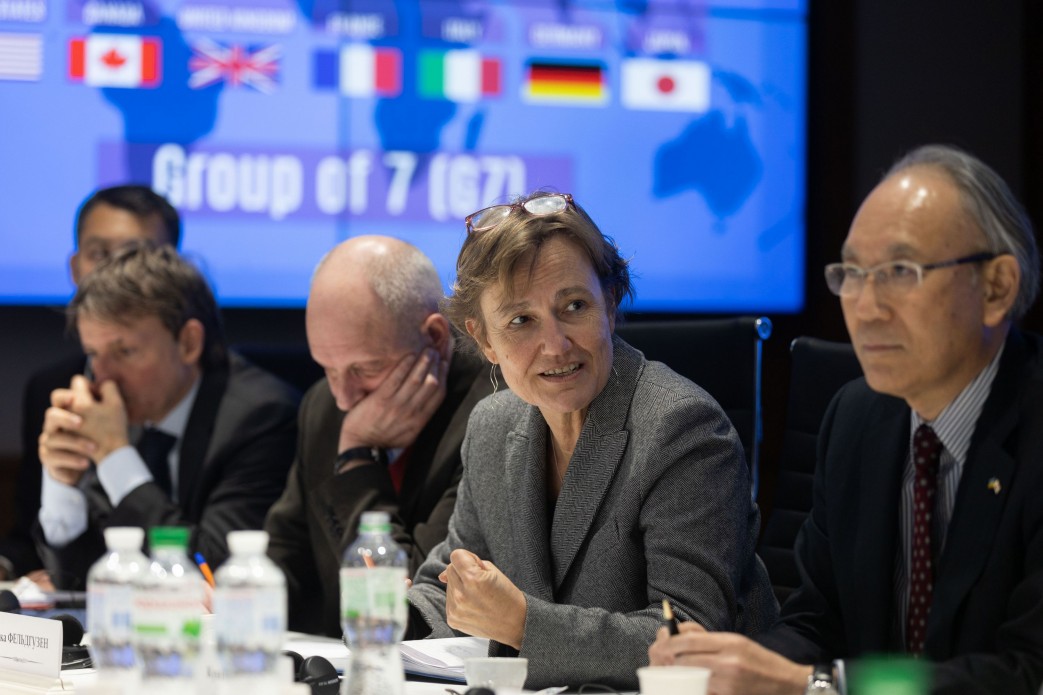 In addition, the interlocutors paid attention to analyzing the effectiveness of compliance with the sanctions imposed on the aggressor state and agreeing on further joint actions in this area.
The meeting participants discussed possible new formats for informing the international community, including ambassadors and representatives of partner countries, about the latest developments of the Yermak-McFaul expert group on sanctions against Russia.
Ambassador Extraordinary and Plenipotentiary of Japan to Ukraine Kuninori Matsuda thanked Andriy Yermak for informing about the security situation in Ukraine and the developments in strengthening the sanctions pressure.
He assured that the G7 countries would continue to support Ukraine on its path to victory.
As reported, in November 2022, President Volodymyr Zelensky proposed a peace formula and outlined 10 mandatory conditions for ending the war in Ukraine. In particular, he mentioned radiation, nuclear, food, and energy security, release of all prisoners and deportees, implementation of the UN Charter and restoration of the territorial integrity of Ukraine and the world order, withdrawal of Russian troops and cessation of hostilities, restoration of justice, fight against ecocide, prevention of escalation, consolidation of the end of the war.
Photo credit: President's Office
ol