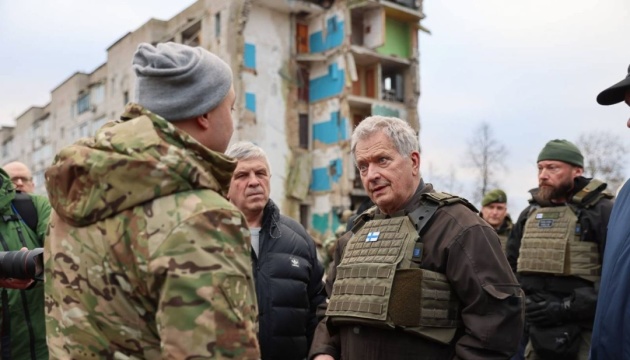 President of Finland visits Kyiv region's Borodianka, Bucha
As part of the visit to Ukraine and prior to his meeting with President of Ukraine Volodymyr Zelensky, President of Finland Sauli Niinistö came to the Kyiv region's Borodianka and Bucha.
The relevant statement was made by Yle, an Ukrinform correspondent reports.
In Borodianka, foreign guests were welcomed by Mayor Heorhii Yerko. Both parties noted the similarities between the wars in Finland and Ukraine.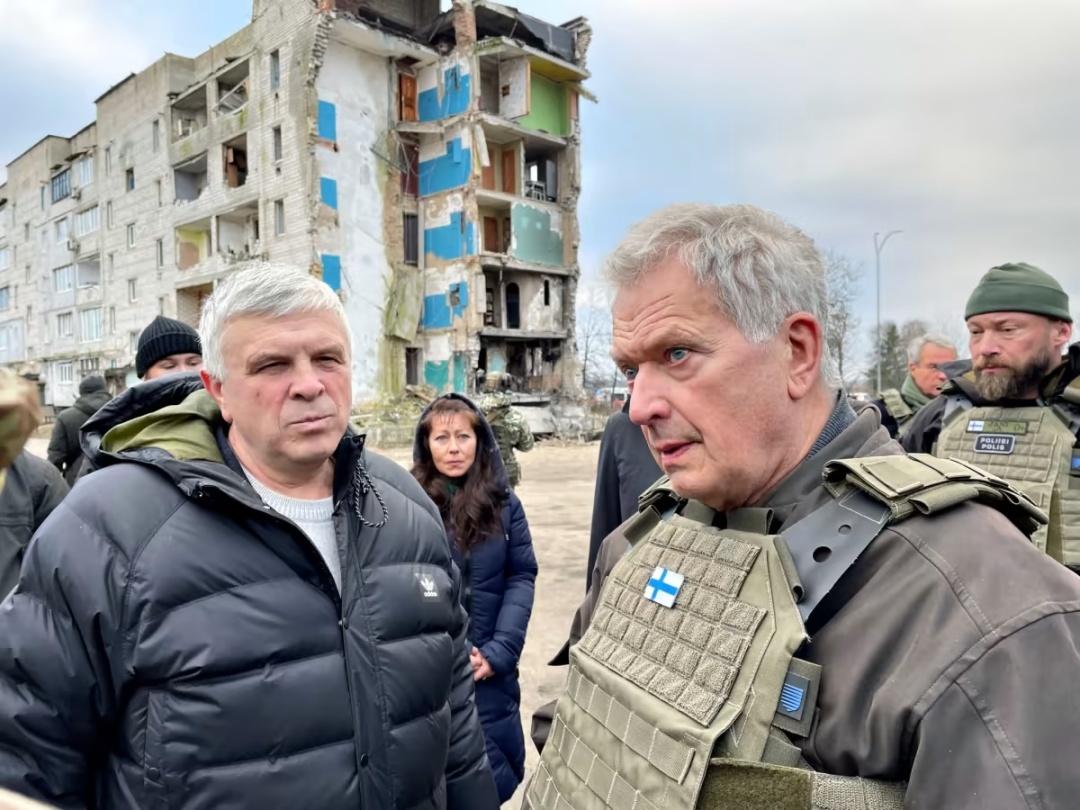 Niinistö spoke of reconstruction efforts and examined the temporary housing provided by Finland to Ukraine. In his words, Finland also received housing from Sweden in the past, after World War II.
The defenders of Borodianka gifted Niinistö a painting done on the lid of a Russian weapons box. It depicts St. Michael the Archangel, the protector of Kyiv. Additionally, the President of Finland received a lapel badge of the 114th Battalion of the Territorial Defense Forces and pinned it to his bulletproof vest next to the Finnish flag.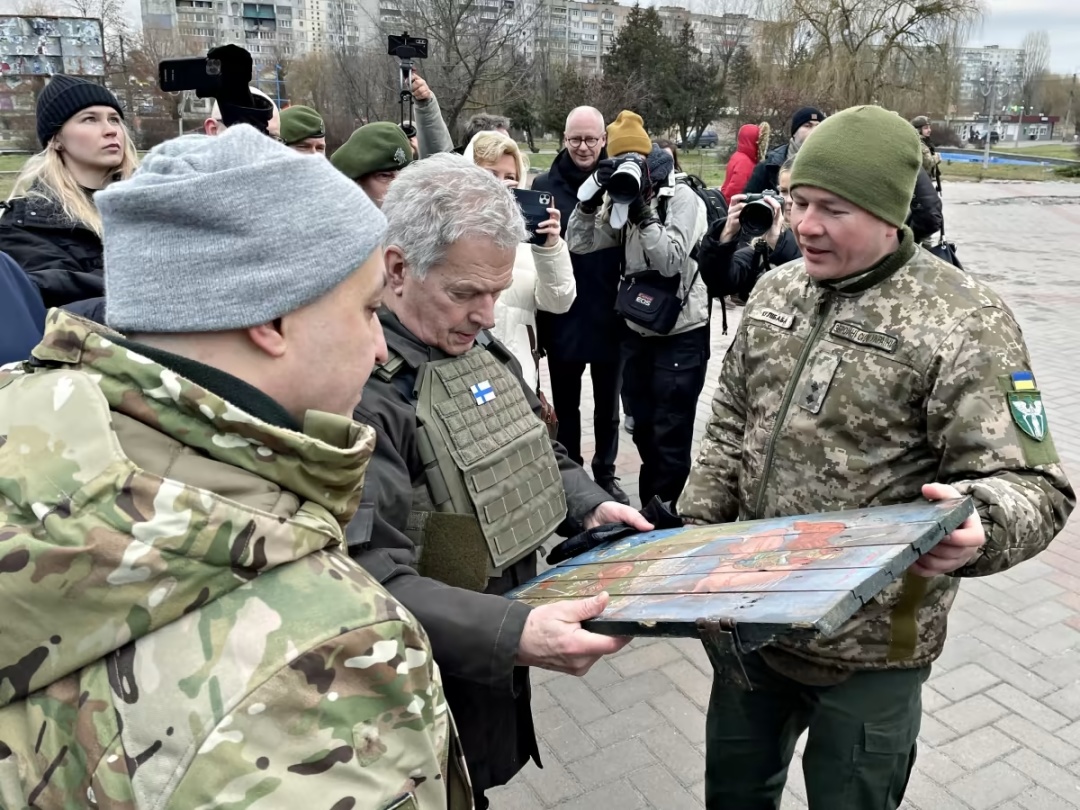 Later, Niinistö met with Zelensky. The two leaders discussed Finland's military aid provided and political support for Ukraine. According to Niinistö, the possibility of Finland providing Leopard 2 battle tanks to Ukraine is still an open issue.
Photo: yle.fi
mk