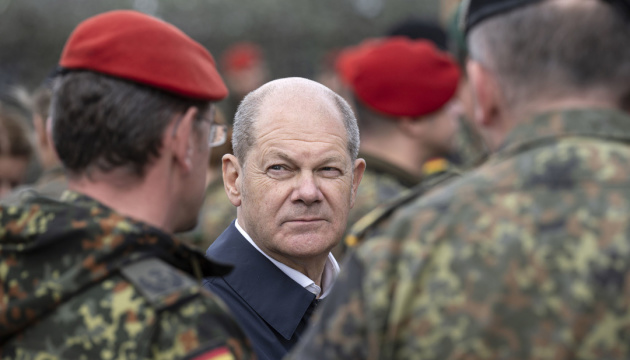 Berlin, Paris not to allow Putin's imperialism to win - Scholz
Germany and France share an often uneasy history as neighbors, but today they stand together for peace and order on the continent.
German Chancellor Olaf Scholz said this in his Saturday KanzlerKompakt video podcast, Ukrinform reports.
"We are facing a common challenge. Putin's imperialism shall not win. We will not allow Europe to return to the days when violence replaced politics. We will continue to support Ukraine. Together. In defense of our European peace project," said Scholz.
He noted that over the past 60 years, Franco-German friendship has become "natural" and routine but "if you look back, for centuries the relationship between the two states has been difficult, marked by wars and destruction, deep mistrust."
When Federal Chancellor Konrad Adenauer and President Charles de Gaulle signed the Élysée Treaty 60 years ago, less than 20 years had passed since the end of World War 2 unleashed by Germany.
"The wounds were far from healed. But France extended a hand to the Germans as a sign of reconciliation. A historic gesture," the Chancellor of Germany noted.
He emphasized that now - 60 years on - it is possible to say: "the peace project has been completed." Germany and France are friends and close partners. Today this is about the European peace project at the turn of the century, about common values that countries seek to preserve, protect, and strengthen.
On January 22, Scholz will travel to Paris leading his government delegation to participate in the Franco-German Council of Ministers, which, at the initiative of President Emmanuel Macron, is timed with the 60th anniversary of the signing of the Elysee Treaty.
Photo: ALT