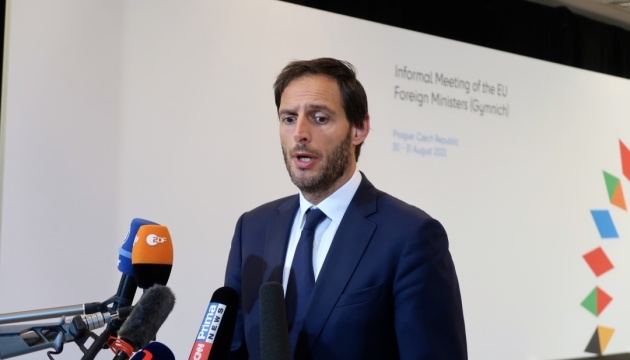 Dutch Foreign Minister: Ukraine needs more military support, more weapons
Minister of Foreign Affairs of the Netherlands, Wopke Hoekstra, says as long as Russia continues its brutal aggression against Ukraine, the latter needs more military assistance.
That's according to the minister's tweet, posted following his talks with his Ukrainian counterpart Dmytro Kuleba.
"Great to talk extensively with my dear colleague Dmytro Kuleba about the needs of Ukraine while Russia continues its brutal aggression, on the battlefield and against civilians alike. Ukraine needs more military support, more weapons," the minister tweeted.
"I expressed that the Netherlands will continue to step up to deliver what Ukraine needs to hold its ground on the battlefield, and more. It's an absolute necessity that Russia is stopped committing atrocities like those we've seen yesterday in Dnipro and other places," the tweet reads.
"We've also spoken about the brutal violations of human rights committed by the Russian military, and the horrific abductions of Ukrainian children to Russia. I will push for international cooperation to address this issue and hold perpetrators of this crime accountable," Hoekstra wrote.
As reported by Ukrinform, German Foreign Minister Annalena Baerbock will discuss Ukraine issues with the leadership of the ICC and the Netherlands as part of her official visit to the Netherlands on January 16.
At the center of the negotiations is Russia's war of aggression against Ukraine and its implications, as well as the European agenda.