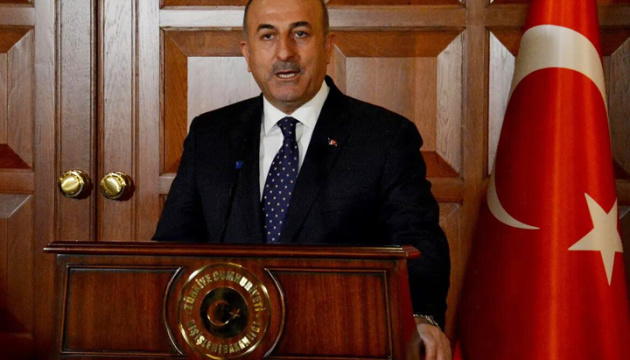 Çavuşoğlu: Turkey supports peace formula proposed by Ukraine
Minister of Foreign Affairs of Turkey Mevlüt Çavuşoğlu has stated that his country supports the peace formula offered by Ukraine to end the war.
"Russia declares that it is now ready for negotiations. President of Ukraine Volodymyr Zelensky proposed a 10-point peace plan. We, Turkey, support this plan and continue our work," Çavuşoğlu said at a press conference, Ukrinform reports with reference to Anadolu.
The foreign minister added that Turkey is making great efforts to end the war and is cooperating with both sides: Ukraine and Russia.
"Of course, our goal is lasting peace and a mutually acceptable solution. We believe that this war will end at the negotiating table. The sooner the better," he said.
As reported, addressing the G20 summit participants on November 15, President Volodymyr Zelensky proposed a peace formula and outlined 10 mandatory conditions for ending the war in Ukraine. In particular, he mentioned radiation, nuclear, food, and energy security, release of all prisoners and deportees, implementation of the UN Charter and restoration of the territorial integrity of Ukraine and the world order, withdrawal of Russian troops and cessation of hostilities, restoration of justice, fight against ecocide, prevention of escalation, consolidation of the end of the war.
ol