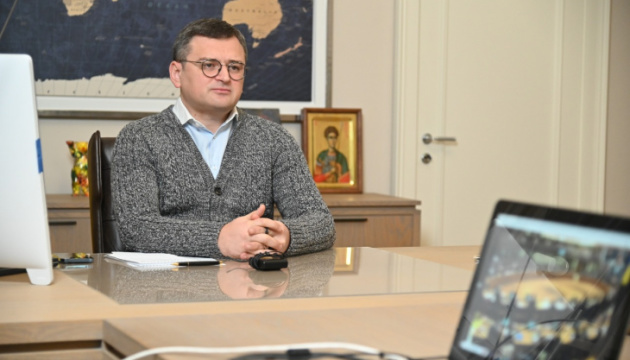 Hungary holding Ukraine hostage in its fight for EU money - Kuleba
Ukraine has fallen hostage to Hungary's government, led by Viktor Orban, in the latter's fight for the suspended EU funding.
That's according to Foreign Minister of Ukraine, Dmytro Kuleba, who spoke with Politico, Ukrinform reports.
"Hungary is playing its own game. It took Ukraine as a hostage for its fight for money it believes the Commission owes to them. The good news is that the Commission found the way how to make this financial aid to Ukraine possible without securing a vote by Hungary, so now we know for critical cases there is a solution," Kuleba noted.
As reported, on December 13, the permanent representatives of the European Union agreed on recommendations for the Council of the EU regarding the implementation of the "conditionality mechanism" in relation to Hungary, which provides for suspending budget funding for the country in the amount of EUR 6.3 billion due to shortcomings in the field of the rule of law and risks to the EU budget.
Recently, the EU Council approved a package of macro-financial assistance to Ukraine for 2023 in the amount of EUR 18 billion. Hungary, which for some time blocked the adoption of such a decision, withdrew its objections after negotiations within the EU Council.
Photo: MFA Ukraine