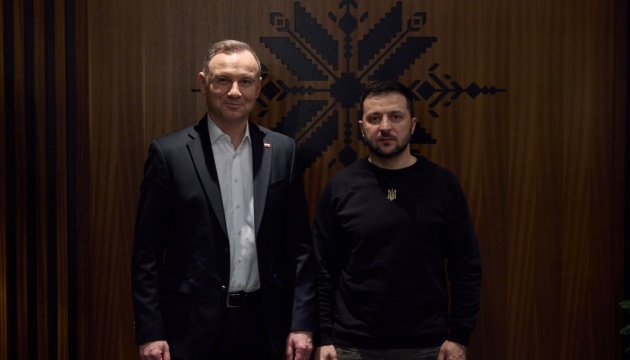 Poland reveals details of Zelensky–Duda meeting
The meeting between President of Ukraine Volodymyr Zelensky and President of Poland Andrzej Duda lasted two hours, and its conclusions are "very optimistic."
"The Ukrainian side informed Poland about what it heard in Washington. Most of the information is classified, but the conclusions are very, very optimistic. And this is the most important news that can be revealed," Jakub Kumoch, Head of the International Policy Bureau in the Chancellery of the President of Poland, told TVN24, Ukrinform reports.
As he emphasized, Russia hoped to use the winter to increase war fatigue and tried to create a media image claiming that some Western countries were allegedly in favor of immediate concessions towards Russia.
"Ukrainians received very clear assurances from the US that this is not true and that the US will continue to stand with them," Kumoch emphasized.
The Head of the International Policy Bureau noted that the Ukrainian delegation was satisfied with the visit, and the agreement on the transfer of the Patriot air defense system to Ukraine was especially welcomed.
"We hope that soon these missiles will protect the Ukrainian sky," the Polish politician emphasized.
Kumoch also said that Poland was informed about Zelensky's visit from the beginning but kept it a secret due to security issues.
"Zelensky is now not only Poland's most important regional partner but also a personal friend of Andrzej Duda," Kumoch stated.
As reported, Zelensky and Duda raised a wide range of topics with an emphasis on strengthening Ukraine's defense capabilities and humanitarian issues which are extremely important, in particular, for Ukrainian temporary migrants who had to leave Ukraine fleeing the war.
As reported, the day before President Zelensky visited the United States of America, where he met with U.S. President Joseph Biden and spoke in Congress.
ol