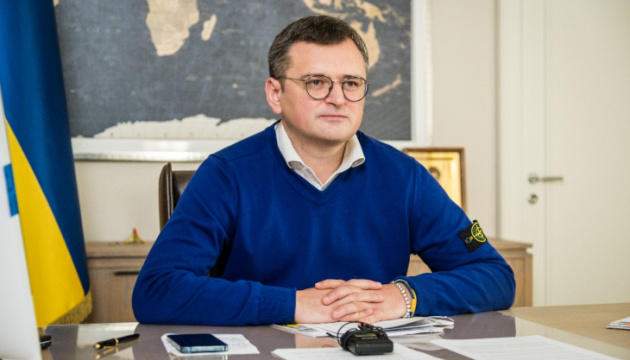 FM Kuleba: Two more embassies of Ukraine receive threatening letters
On Wednesday and Thursday, two more Ukrainian embassies abroad, in addition to that in Spain, received letters with "very specific threats". This is a purposeful, large-scale campaign against Ukraine abroad.
The relevant statement was made by Ukrainian Foreign Affairs Minister Dmytro Kuleba, commenting on a terrorist attack on the Embassy of Ukraine in Madrid, within the framework of the 29th OSCE Ministerial Council meeting in Poland's Łódź, an Ukrinform correspondent reports.
"This is, definitely, a new form of terror. Together with the Spanish authorities, we are working very actively in order to find out who is behind this. Undoubtedly, we have a guess as to who is behind this, but it is necessary to trace the whole network of agents and people involved in this campaign," Kuleba told.
According to Kuleba, in addition to the incident in Madrid, "there were other alarming events, not related to explosives". In particular, some Ukrainian embassies received letters with "very specific threats".
Kuleba added that the Ukrainian Foreign Affairs Ministry will soon give an official commentary in this regard.
A reminder that, on November 30, 2022, a commandant of the Embassy of Ukraine in Madrid received minor injuries, as a letter bomb exploded in his hands. The rest of employees remained unharmed.
mk