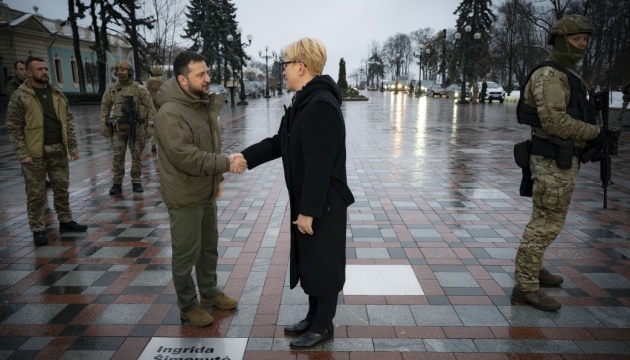 Plaque with name of Lithuanian PM Šimonytė unveiled on Alley of Courage in Kyiv
As a sign of gratitude to Lithuania for its support in the fight against the Russian aggressor, a plaque with the name of the Prime Minister of this country, Ingrida Šimonytė, was unveiled on the Alley of Courage in Kyiv.
Ukrinform reports this with reference to the Ukrainian President's Office.
"President of Ukraine Volodymyr Zelensky and Prime Minister of the Republic of Lithuania Ingrida Šimonytė visited the Alley of Courage on Constitution Square in Kyiv and took part in the unveiling of a symbolic plaque with the name of the head of the Lithuanian government," the report says.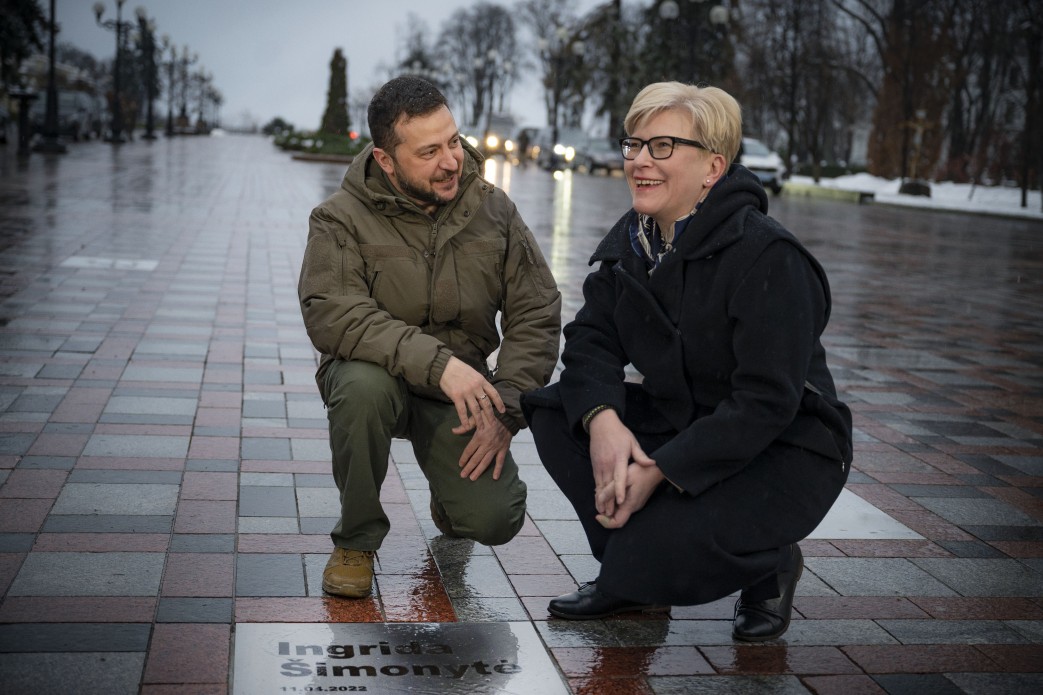 President Zelensky noted that the names of Ukraine's friends and partners, who have been with Ukrainians since the beginning of the full-scale invasion of Russia, should be engraved not only in people's memories, but also in metal, so that future generations can see them.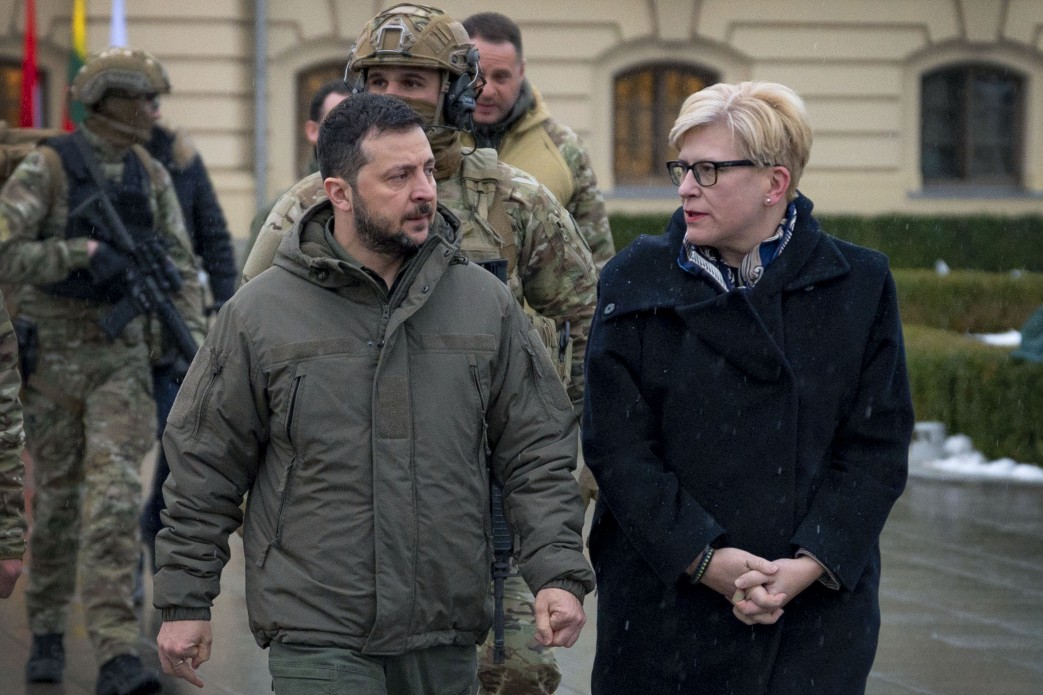 "This is a place for great people who have been helping Ukraine, supporting us since the beginning of the full-scale Russian invasion. I want to thank you," Zelensky said.
Šimonytė said that help and support is the least that the Lithuanian people can do for Ukraine to thank for the resilience and strength that Ukrainians show for the sake of the whole of Europe.
"We will stand with you until your victory, because what you do is important for us too," Šimonytė said.
As reported, Šimonytė said that Lithuania prepared a new aid package for Ukraine's energy sector worth more than EUR 2 million and promised to continua supplies of drones, warm clothes for the Ukrainian military, heaters and generators.
Photo: President's Office