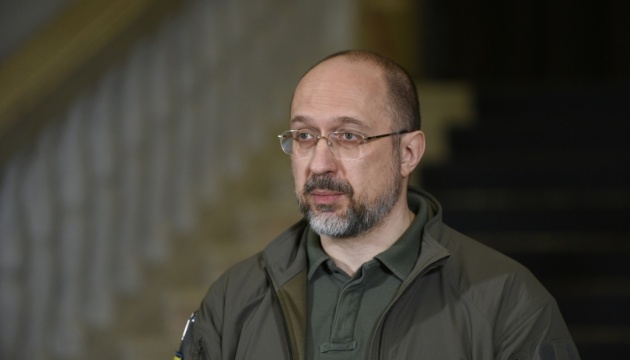 Shmyhal, Cleverly discuss mechanisms for seizing frozen Russian assets
Ukrainian Prime Minister Denys Shmyhal and UK Foreign Secretary James Cleverly have discussed the mechanisms for seizing frozen Russian assets and using them to rebuild Ukraine.
Shmyhal said this in a post on Telegram, Ukrinform reports.
"The enemy must be punished and they must compensate for the damage caused. Mr. Cleverly and I discussed the mechanisms for seizing frozen Russian assets and sending them for the restoration of Ukraine. [We also discussed] the implementation of the military risk insurance tool in which, according to British representatives, investors and insurance companies are interested," he said.
He noted that the United Kingdom is an important ally of Ukraine.
Shmyhal also called "extremely important and timely" the British government's decision to disburse the first five million pounds to support Ukraine's civilian energy sector.
At the same time, he called on British partners to recognize Russia as a state sponsor of terrorism and to facilitate the creation of a special tribunal to convict the Russian leadership.
"The response to Russian terrorist attacks must be decisive. Even more sanctions and even more isolation of the aggressor," Shmyhal said.
Cleverly arrived in Kyiv on Friday, November 25. He has already met with President Volodymyr Zelensky.
Photo credit: Denys Shmyhal/Telegram