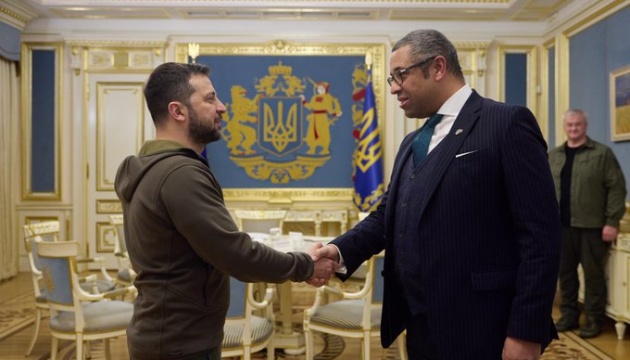 British Foreign Secretary meets with Zelensky in Kyiv
British Foreign Secretary James Cleverly has met with President of Ukraine Volodymyr Zelensky in Kyiv.
"President Zelensky, the UK is supporting you with action - not just words. I made you that promise today. The UK intends to keep it," Cleverly posted on Twitter.
As reported, British Foreign Secretary James Cleverly arrived in Kyiv to meet with Ukraine's leadership and announced a new assistance package. It will include £3m in funding to help with the rebuilding of infrastructure, such as schools and shelters, that has been destroyed since the start of the war. The funds will also be used to support survivors of sexual assault.
Moreover, Britain will send ambulances, a further 11 emergency vehicles, including six armoured vehicles, to Ukraine.
The British Foreign Secretary arrived following Prime Minister Rishi Sunak's visit to Kyiv on Saturday.
Photo: @JamesCleverly
ol