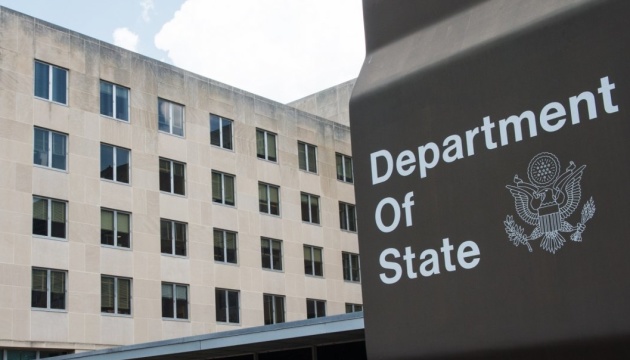 U.S. calls verdict in MH17 case a solid step towards justice
The United States welcomed and called today's decision by the District Court of The Hague on the MH17 case as a "solid step", but noted that much work remains to be done to bring all those responsible to account.
This is said in an official statement released by the U.S. Department of State on Thursday, Ukrinform reports.
"The United States welcomes today's decision finding three members of Russian proxy forces in eastern Ukraine guilty for their roles in the downing of Malaysia Airlines Flight MH17," the statement says.
It is stressed that the decision by the District Court of The Hague is an important moment in ongoing efforts to deliver justice for the 298 individuals who lost their lives on July 17, 2014.
"Today's decision is the result of sustained work by a Joint Investigation Team comprised of authorities from the Netherlands, Australia, Belgium, Malaysia, and Ukraine, and reflects the Netherlands' firm commitment to establish the truth and pursue accountability in this case. While this is a solid step towards justice, more work lies ahead to meet the UN Security Council's demand in resolution 2166 that "those responsible…be held to account," the statement says.
As Ukrinform reported, the court in the Netherlands on Thursday sentenced former FSB operative, former "Minister of Defense of the DPR" Igor Girkin (aka Strelkov), General, at the time of the downing Colonel of the GRU of the General Staff of the Russian Armed Forces, head of the "GRU of the DPR" Sergei Dubinsky, and a citizen of Ukraine Leonid Kharchenko, who fought on the side of the "DPR", to life imprisonment.
iy