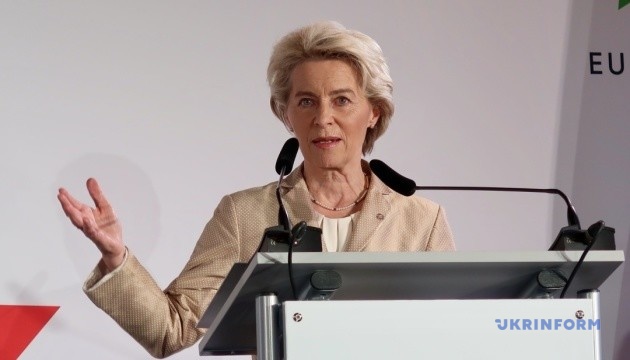 G7, NATO leaders condemn Russian missile attack on Ukraine, support Poland - von der Leyen
The G7 and NATO leaders participating in the G20 summit in Bali strongly condemned acts by Russia, which responded to the world's calls for peace and an end to the war with a massive missile attack on Ukraine. They also expressed support for Poland, where an explosion near the border with Ukraine killed two people.
According to Ukrinform, European Commission President Ursula von der Leyen wrote this on her Twitter account and posted her video address on this matter.
"This morning we met with our G7 and NATO partners in the margins of this G20 summit in Bali. We expressed our support and solidarity with those who suffer from the barbaric attacks on Ukraine. While we were meeting in G20 and while we were calling for the end of the war, Russia conducted massive missile strikes against Ukraine. Deliberately, Russia is targeting cities and civilian infrastructure, cutting off children, women and men from water, electricity and heating. We all condemn these brutal acts by Russia," von der Leyen said.
While G20 leaders were meeting and calling for the war to end, Russia conducted massive strikes against Ukraine.

With G7 and NATO partners, we condemn these brutal acts.

We also offer full support to Poland and assistance with the investigation on the explosion at the border. pic.twitter.com/gohB25y1et

— Ursula von der Leyen (@vonderleyen) November 16, 2022
"We also discussed the explosion in Poland near the border. We offer our full support to Poland and assistance with the ongoing investigation. We will remain in close contact with our partners on the next steps. We will stand with Ukraine as long as it takes, and we stand united," she added.
On November 15, Russia launched a massive missile attack on cities and towns in Ukraine and continued deliberate attempts to destroy critical civilian infrastructure.
Two people were killed in a missile explosion in the Polish village of Przewodów, Hrubeszów County, Lublin Voivodeship, not far from the Ukrainian border, on Tuesday, November 15. The incident occurred near a grain drying plant at around 15:40 local time.