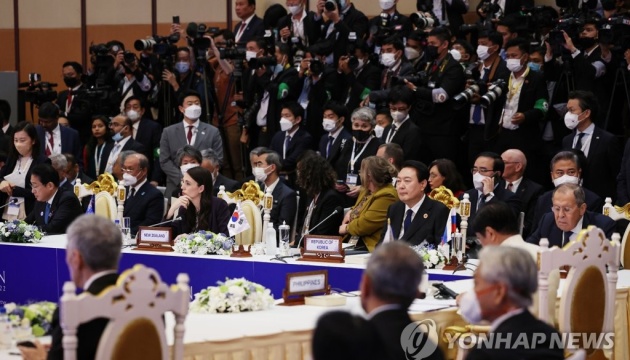 South Korea president vows increase in humanitarian aid to Ukraine
South Korean President Yoon Suk-yeol has promised to increase the volume of humanitarian aid delivered to Ukraine amid the Russian invasion.
He said this on Sunday on the sidelines of the East Asia Summit in Phnom Penh, Cambodia, Ukrinform reports with reference to Yonhap.
Yoon Suk-yeol emphasized that Russia's invasion of Ukraine was a violation of international law and a threat to the lives and rights of the Ukrainian people.
He said Ukraine's sovereignty, territorial integrity, and political independence should be respected, and that South Korea would further increase humanitarian assistance to the war-torn nation.
As reported by Ukrinform, South Korea will for the first time sell 155mm artillery shells to the United States, which will be intended for further supply to cover the needs of the Ukrainian forces.
Last week, South Korean Defense Minister Lee Jong-seop paid a visit to the United States, where he met, in particular, with the head of the Pentagon, Lloyd Austin. According to the WSJ, it was then that the parties reached an agreement in principle on concluding a deal on artillery munitions.
Photo: Yonhap