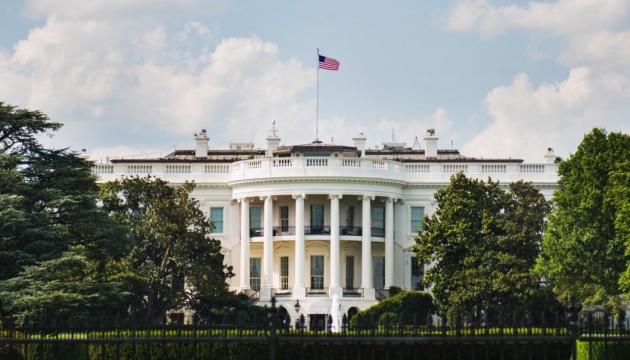 U.S. support for Ukraine to remain "unwavering" after midterm elections - White House
The United States will continue to support Ukraine no matter the result of the midterm elections to Congress on November 8.
That's according to White House Press Secretary Karine Jean-Pierre, who spoke at a briefing November 7, an Ukrinform correspondent reports.
"We are confident that the United States' support for Ukraine will be unflinching and unwavering. That's what we believe, and that's how we see this going forward. You saw Jake Sullivan say the very same thing while he was in Kyiv on Monday and reiterated the United States will continue to support Ukraine across a range of areas, whether it's security assistance, economic assistance, or human rights assistance," the spokeswoman said.
The official added that Members of Congress — Republicans and Democrat — have been "clear about their enduring support for Ukraine."
"Under any scenario," Karine Jean-Pierre said, President Joe Biden is "committed to work in a bipartisan fashion, as he has been — he has been doing to support Ukraine."
As reported earlier, midterm elections to U.S. Congress are being held November 8. All 435 House Representatives are to be elected, as well as a third of Senators.
According to forecasts, the Republicans could increase their presence in both House and Senate, which could allow them to block the initiatives put forward by President Biden, who is a Democrat.
During a visit to Ukraine on November 4, Sullivan met with Ukraine's military commanders and President Volodymyr Zelensky, where he was briefed on the front line developments, the progress of the grain deal, and Russia's strikes on Ukrainian critical infrastructure.