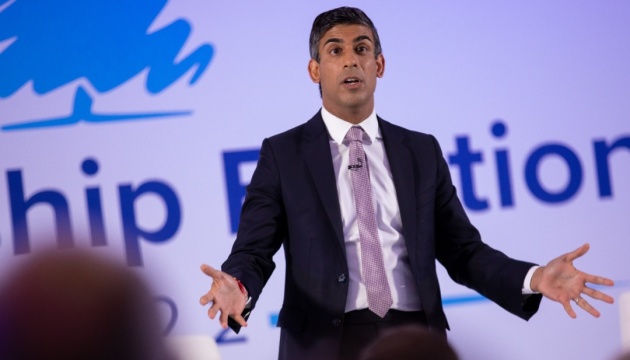 Putin's "abhorrent war" in Ukraine on reason to go slow on climate change - Sunak
Russia's invasion of Ukraine, which led, among other things, to the energy crisis in Europe, is a reason to act faster in the fight against climate change.
This was stated by Prime Minister of Great Britain Rishi Sunak during a speech at the UN climate summit COP27 in Egypt, reports Ukrinform with reference to the BBC.
"Climate and energy security go hand-in-hand," he said in his first international appearance since taking office.
"Putin's abhorrent war in Ukraine and rising energy prices across the world are not a reason to go slow on climate change. They are a reason to act faster," Mr Sunak said.
"We can bequeath our children a greener planet and a more prosperous future [...] There really is room for hope," he added.
Leaders from 120 countries are meeting in Sharm el-Sheikh, Egypt to discuss next steps in curbing climate change.
In a series of speeches, leaders urged rich countries to stay the course in stopping further climate change, despite the war in Ukraine and global financial problems.
As Ukrinform reported earlier, at the annual UN Climate Change Conference in Sharm el-Sheikh, Egypt, being held from November 6 to 18, a Ukrainian pavilion was opened, dedicated to Russia's climate crimes and their global consequences
Photo: Twitter