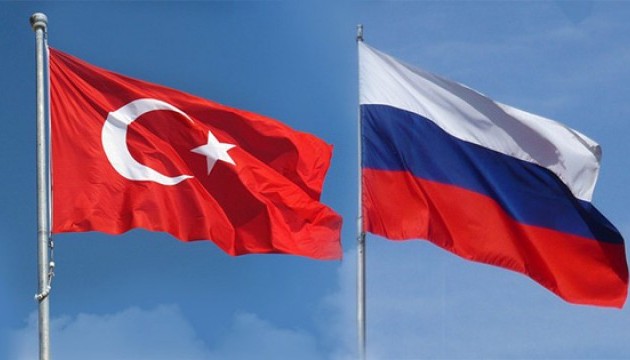 Two Russian warships denied entry into the Black Sea by Türkiye- media
Russian Pacific Fleet's warships had been waiting for Türkiye's permission to cross the Bosphorus into the Black Sea since early February, but Ankara never allowed them to enter.
This is according to the BBC, Ukrinform reports.
The Varyag missile cruiser and the large anti-submarine ship Admiral Tributs of the Russian Pacific Fleet were spotted on Sunday, November 6, in the Singapore Strait on the way back to their base in Vladivostok.
According to Andrii Klymenko, the chief of the Black Sea Strategic Research Institute's monitoring group, the Varyag and Admiral Tributs had been waiting for clearance in the Mediterranean since February 2, preparing to cross into the Black Sea to attack Ukrainian territory.
As Ukrinform reported earlier, early November, the USA and Türkiye discussed cooperation within NATO in response to Putin's war in Ukraine.