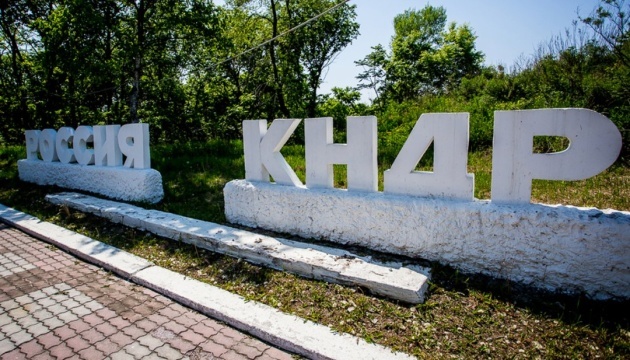 First traffic observed on North Korea-Russia railway link in several years - media
A train crossed from North Korea into Russia on Friday afternoon, according to commercial satellite imagery.
That's according to 38North, Ukrinform reports.
This is the first traffic observed on the route in several years. It is impossible to determine the purpose of the train from the imagery, but the crossing comes amid reports of arms sales from North Korea to Russia and a general expectation of the resumption of trade between the two countries.
"On Friday morning at 10:24 a.m. local time (0124 UTC), a three-car set of enclosed railcars was visible on one of the tracks alongside the freight handling area. The easternmost railcar is light blue, the second appears to be darker blue and the rear car is a reddish-brown color," reads the report.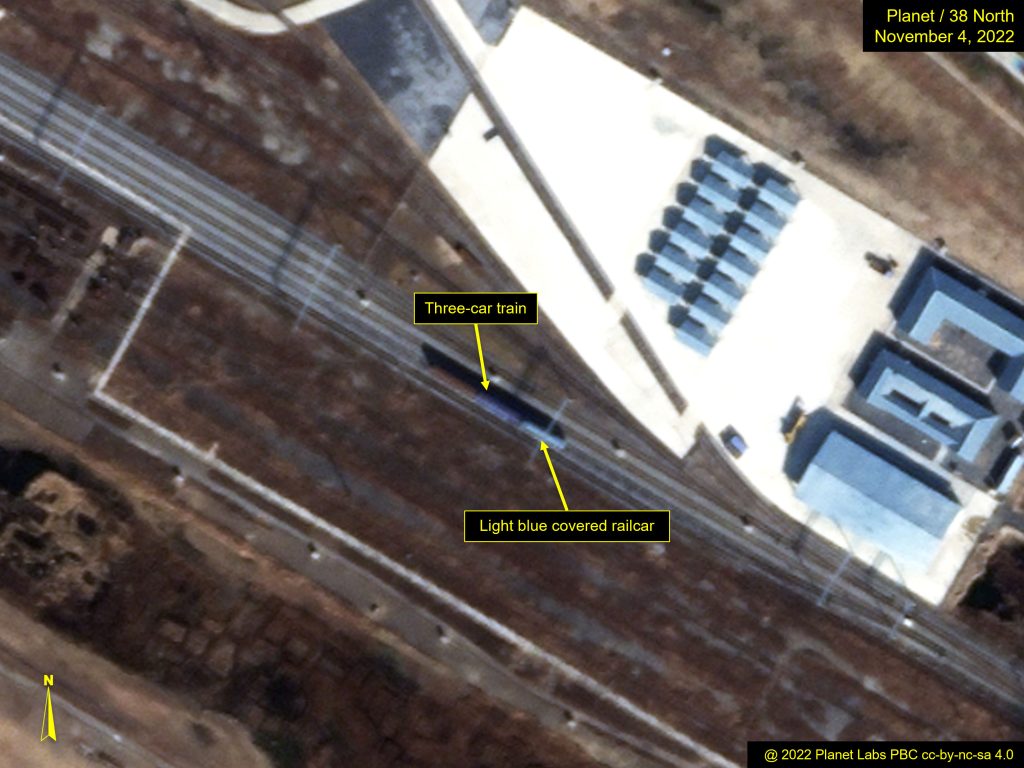 The purpose of the train and what it might be transporting cannot be determined from the images.
The 800-meter Tumangang Friendship Bridge (Korea-Russia Friendship Bridge) is the only land link between the two countries, and before the COVID-19 pandemic, it served a limited amount of rail traffic between Russia and the Democratic People's Republic of Korea (DPRK). North Korea closed the link in February 2020 as it shut its borders due to the pandemic.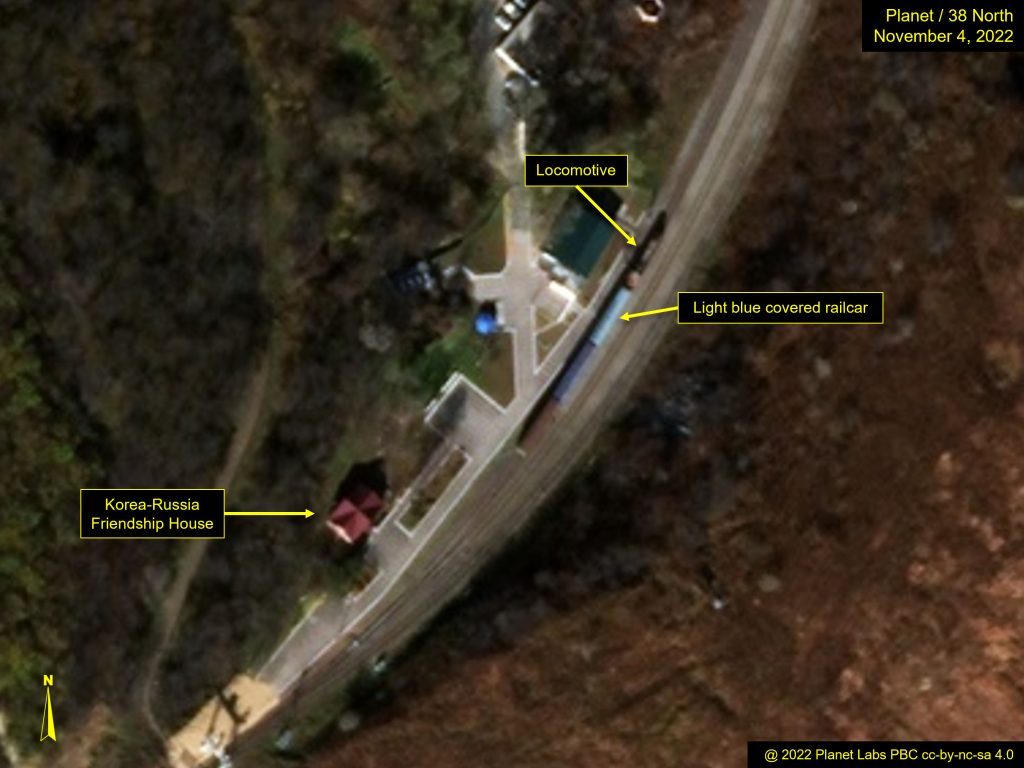 On Wednesday, White House National Security spokesperson John Kirby said that the US believes North Korea is sending shipments through the Middle East and North Africa in an attempt to disguise them.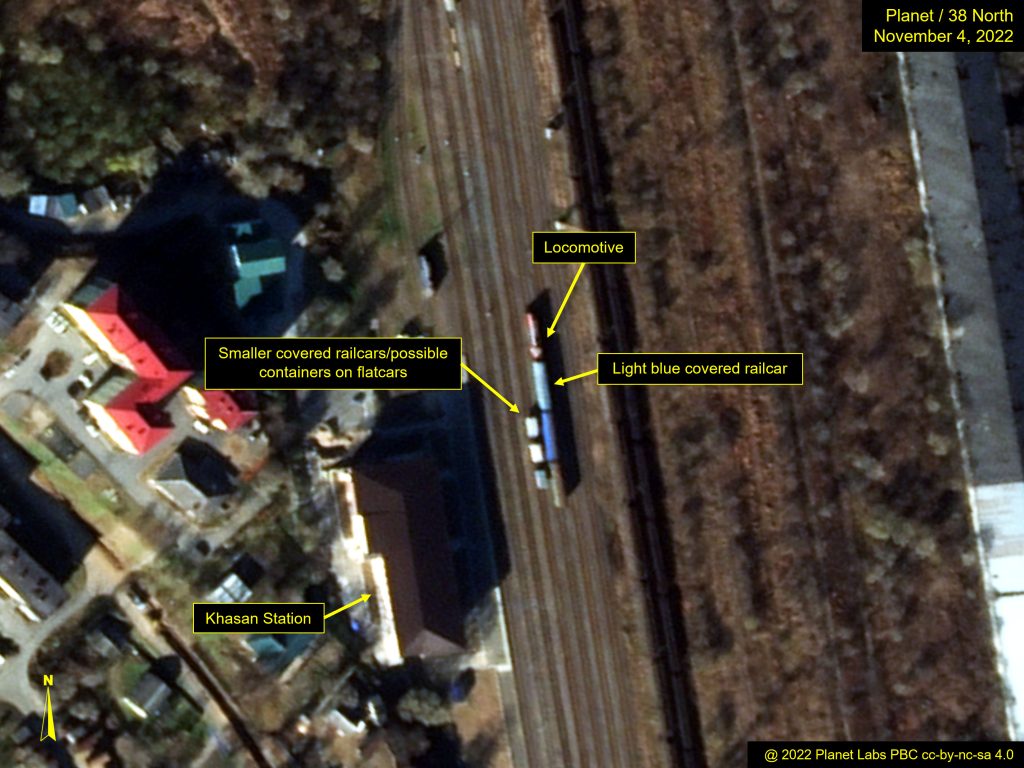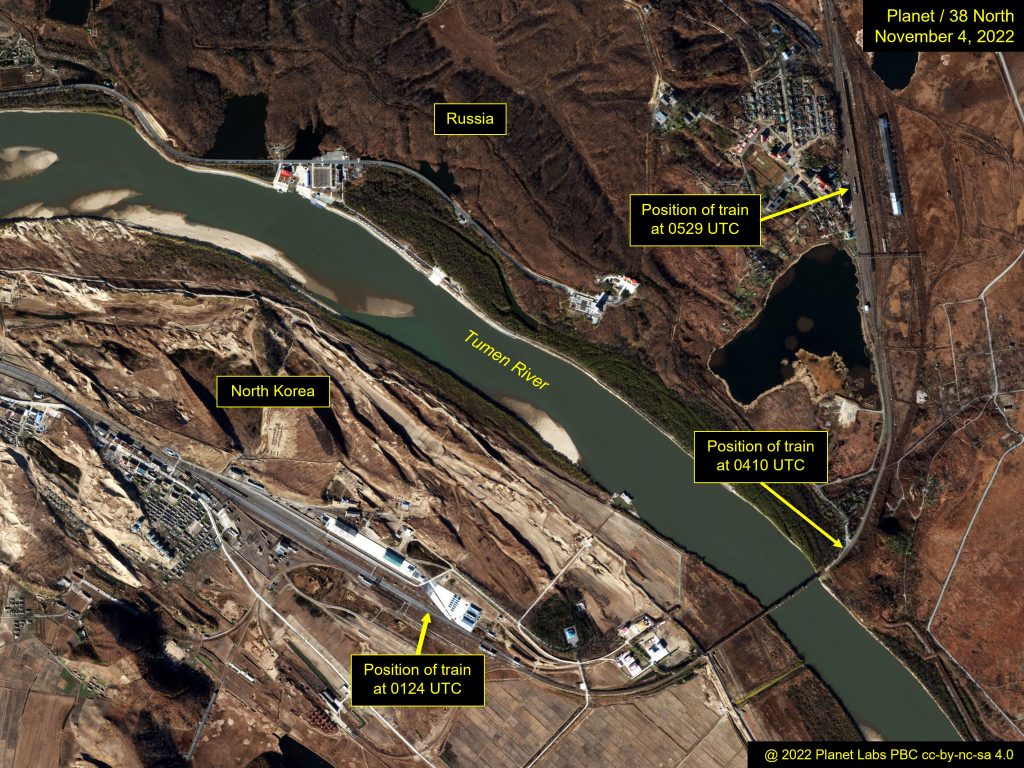 While this is the first train observed on satellite imagery traveling between the DPRK and Russia, it does not mean it is the only train that has crossed in recent months. For instance, a train did apparently make the same journey earlier this week. The Russian Customs Agency reported that 30 horses were transported by rail from Russia to North Korea, but that shipment was not captured by satellites.
The resumption of cross-border traffic comes after the two countries agreed in September to restart rail traffic after nearly three years.