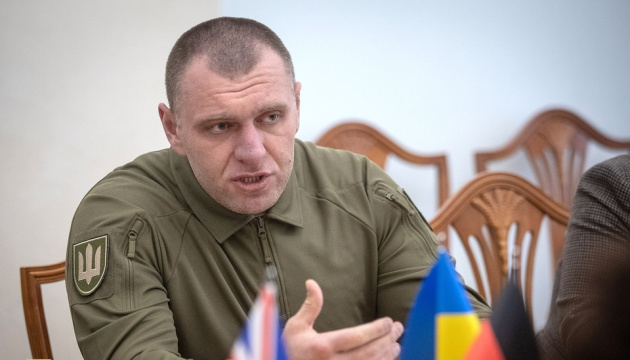 SBU chief meets with G7 ambassadors
Acting Chief of the Security Service of Ukraine (SBU), Vasyl Maliuk, met with ambassadors of the Group of Seven in Kyiv and discussed with them the security challenges facing Ukraine amid Russia's full-scale armed invasion.
According to the SBU press service, at the meeting, the Group of Seven was represented by ambassadors Anka Feldhusen (Germany), Melinda Simmons (Great Britain), Etienne de Poncins (France), Pier Francesco Zazo (Italy), Matsuda Kuninori (Japan), Chargé d'affaires Ashley Mulroney (Canada) and Christopher W. Smith (USA).
The G7 representatives expressed full support for Ukraine and its citizens, assuring further assistance from their countries. Security issues and prospects for the reform of the special services were discussed.
The SBU chief informed the ambassadors about how, together with the parliament, the development of legislative initiatives to strengthen SBU capabilities, in particular during the war, continues. The key direction, according to him, is the improvement of counter-intelligence activities to repel Russian armed aggression.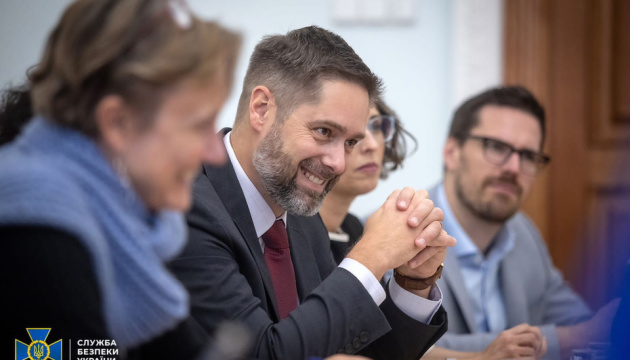 Maliuk also informed the G7 representatives about the work on removing security service personnel suspected of disloyalty and traitors who worked for the Russian special services
In addition, the SBU chief thanked the ambassadors for the assistance provided by their countries to Ukraine.
"This is not just support for Ukraine. This is a contribution to the safe and stable future of Europe and the world. I am grateful that the position of the international community is consolidated - the Russian Federation must be held accountable for all murders, destruction and terrorism," he emphasized.
iy