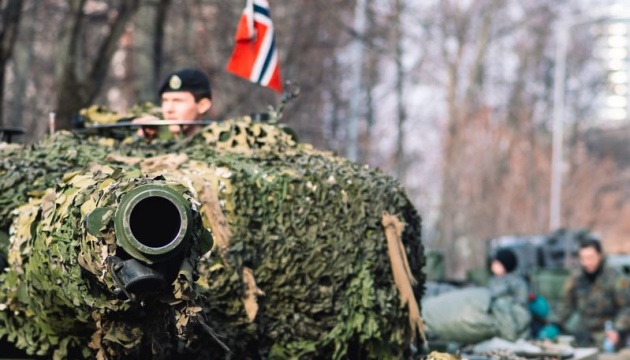 Norway increases Army's readiness level
The government of Norway has increased the country's armed forces' readiness, as reported on Monday, October 31, amid the ongoing Russo-Ukrainian war.
That's according to EuroWeekly, Ukrinform reports.
Norway's Prime Minister Jonas Gahr Støre announced on October 31 that it was increasing the readiness of the Norwegian Armed Forces – strengthening its level of readiness from the 'normal situation' phase 0 readiness to phase 1.
Norway's Prime Minister Jonas Gahr Støre, Defense Minister Bjørn Arild Gram and Chief of Defense Eirik Kristoffersen spoke in front of the media on October 31.
"We are in the most serious security policy situation for several decades," Støre said.
It is believed the increase in military readiness is due to the uncertainty about Russia's attacks on Ukraine, the sabotage against the Nord Stream gas pipeline, and "what is perceived as increased Russian intelligence in Norway," NRK reported.
"On the ground, Russia is now experiencing great resistance. This leads to Russia resorting to other means. Today we have no reason to believe that Russia will wish to involve Norway or other countries directly in the war. We are doing this because the situation dictates it," the prime minister said.
From Monday, October 3, soldiers from the Norwegian Home Guard have provided increased security at oil facilities in Rogaland, Vestland and Møre og Romsdal.
Last Monday, Norwegian police detained a suspected Russian spy in the city of Tromsø.
Photo: Michele Ursi/Shutterstock.com