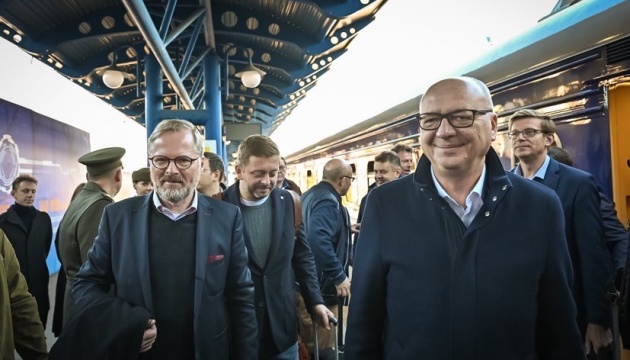 Czech delegation led by PM Fiala arrives in Kyiv
On Monday, October 31, a ministerial delegation led by Prime Minister of Czech Republic Petr Fiala, arrived in Kyiv on a visit.
"Representatives of the Czech government arrived in Kyiv this morning to attend joint meeting of Czech and Ukrainian government. Immediately upon the arrival to Kyiv, the Czech delegation visited buildings destroyed by recent Russian bombings," the Czech Embassy in Ukraine posted on Facebook.
As noted, Prime Minister Petr Fiala and several ministers will attend meetings with Ukrainian President and Ukrainian governmental counterparts during the day.
ol