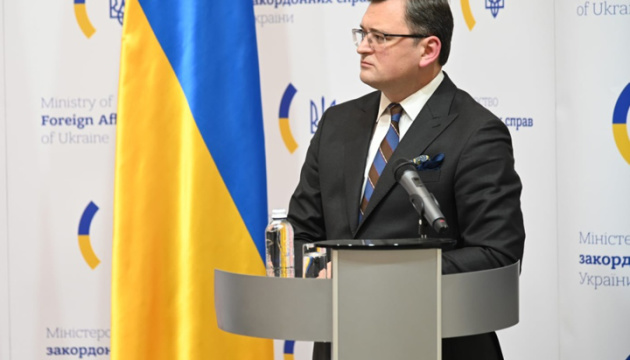 Kuleba about Russian behavior: To commit crime in the evening, then propose 'talks' in the morning
Minister for Foreign Affairs of Ukraine Dmytro Kuleba has said that the model of behavior of the Russian authorities is very predictable.
"The pattern of Russian behavior is so predictable: if they commit a crime in the evening, expect them to propose 'talks' in the morning. Yesterday they put millions of people at the risk of hunger, today they imitate readiness for negotiations," he wrote Twitter.
The minister also added that no one should get fooled by such behavior.
As reported, Russia accused Ukraine and Britain of "terrorist attacks against ships of the Black Sea Fleet and civilian vessels involved in guaranteeing the security of the grain corridor" and announced its withdrawal from the Black Sea Grain Initiative.
Minister for Foreign Affairs Dmytro Kuleba called on the international community not to allow Russia to block the grain corridor, which ensures food security for millions of people, under a false pretext.
On the morning of October 29, explosions rang out in temporarily occupied Sevastopol. Ukraine does not confirm its involvement.
On July 22, in Istanbul, Ukraine, Turkey, and UN Secretary General Antonio Guterres signed the initiative on the safe transportation of grain and foodstuffs from the Ukrainian ports of Odesa, Chornomorsk, and Pivdennyi at the proposal of the United Nations. Guterres called for an extension of the Black Sea Grain Initiative, which was scheduled to expire on November 22.
iy